Daniel Filho criminal trial scheduled for November 7th, 2016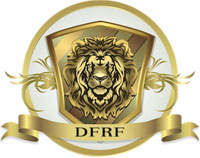 Just under a year ago, Daniel Filho was arrested in Florida.
Since then Filho has been in protective custody, with a criminal case slowly progressing to trial in the background.
A Joint Final Status Report was filed on June 13th, with a Final Status Conference scheduled for June 29th.
The conference was held as scheduled, with Judge Gorton scheduling a jury trial for November 7th, 2016.
The estimated length of Filho's criminal trial is 7 to 10 days.
Other dates mandated in the order include:
motions in limine must be filed by 17th October
any oppositions to motions in limine, exhibit and witness lists and proposed jury instructions due by 24th October
objections to exhibit and witness lists and proposed verdict due by 31st October
Final pretrial conference scheduled for 3rd November
Stay tuned…
Footnote: Our thanks to Don@ASDUpdates for providing a copy of Judge Gorton's June 29th order.
Update November 7th 2016 – Following ongoing concerns about his mental competency, Daniel Filho's November 7th trial has been cancelled.