Verdant BTC Review: 3×3 matrix bitcoin cash gifting

The Verdant BTC website identifies four admins: Jordan Iuncker, Martin Zhao Germer, Kamran Baig and Steve John.
Of these four Jordan Iuncer appears to be the primary admin. Iuncker is the admin who puts out affiliate email updates, in which he refers to Verdant BTC in the possessive.
I have change the hosting, buy a big protection and never any one can be hacked my program.

I think, The hackers see my big program with more 700 members in less 6 hours ahahaha!!!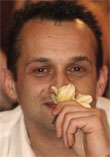 Iuncker (right) is based out of France and appears to be a serial participant in the MLM underbelly.
Recent scams Iuncker has signed up as an affiliate to promote include: BeOnPush (collapsed Ponzi), 2×4 Club (cash gifting), ZarFund (cash gifting), The Dollar Ventures (cash gifting) and Super Matrix (Ponzi).
Verdant BTC appears to be Iuncker's first company launch.
Read on for a full review of the Verdant BTC MLM opportunity.
The Verdant BTC Product Line
Verdant BTC has no retailable products or services, with affiliates only able to market Verdant BTC affiliate membership itself.
The Verdant BTC Compensation Plan
The Verdant BTC compensation plan sees affiliates gift bitcoin to eachother via a 3×3 matrix.
A 3×3 matrix places an affiliate at the top of a matrix, with three positions directly under them: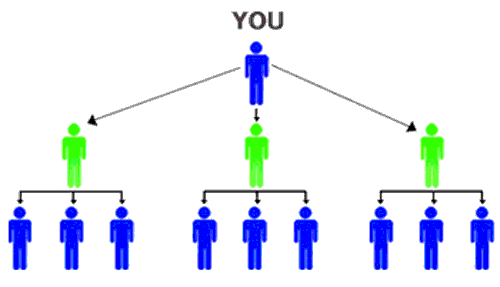 These three positions form the first level of the matrix. The second level of the matrix is generated by splitting each of the three positions into another three positions each (9 positions).
The third level of the matrix is generated in the same manner (27 positions), with a complete 3×3 matrix housing 39 positions.
A Verdant BTC affiliate begins by gifting 0.02 BTC to the affiliate who recruited them.
This payment then qualifies them to receive 0.02 BTC from three recruited affiliates placed in the first level of their matrix.
Gifting payments across levels 2 and three of the matrix are as follows:
level 2 – make a 0.04 BTC gifting payment and receive 0.04 BTC from nine affiliates
level 3 – make a 0.24 BTC gifting payment and receive 0.24 BTC from twenty-seven affiliates
Joining Verdant BTC
Verdant BTC affiliate membership is tied to a 0.02 BTC gifting payment.
Full participation in the Verdant BTC compensation plan costs 0.3 BTC.
Conclusion
Verdant BTC reflects Jordan Iuncker's participation in the MLM underbelly.
After scamming who knows how many people and being scammed in various fraudulent schemes, he's now launched his own.
Verdant BTC is part of the bitcoin gifting craze currently sweeping through the MLM underbelly.
Affiliates sign up and gift funds to existing Verdant BTC affiliates, with these payments qualifying them to receive funds from subsequently recruited affiliates.
As with all cash gifting schemes, once recruitment of new affiliates dries up Verdant BTC will collapse.
Typically in gifting schemes like Verdant BTC  it's the admin(s) who make the most money.
Prior to launch the admin(s) load pre-loaded positions into the company-wide matrix, which guarantee they are the first to cycle into the upper tiers of the opportunity.
Most of the deposits into the scheme are shuffled into these upper matrix tiers, where they are promptly withdrawn by the admin(s).
Whatever scraps are left are paid to affiliates who joined early, with everybody else losing out.