Sun Money Network Review: Solar power Ponzi packages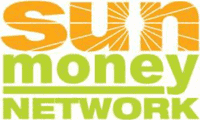 Sun Money Network claim to have been created in 2015 and appears to be based out of Europe.
Tóth Levente is credited as General Manager of the company, with no further information provided.
There is a lawyer by the same name operating in Hungary, however this doesn't appear to be the same person.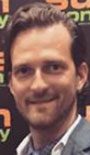 That said, Levente (right) does claim in his LinkedIn profile to have a Doctor of Law (J.D.).
Levente owns a tourist apartment company in Hungary and lectures at Eötvös Loránd University.
Sun Money Network appears to be Levente's first MLM business.
Read on for a full review of the Sun Money Network MLM opportunity.
The Sun Money Network Product Line
Sun Money Network has no retailable products or services, with affiliates only able to market Sun Money Network affiliate membership itself.
The Sun Money Network Compensation Plan
The Sun Money Network compensation plan sees affiliates invest in packages on the promise of an advertised monthly ROI:
Mini Package – invest €30 EUR and receive up to €150 EUR a month
Basic Package – invest €150 EUR and receive up to €500 EUR a month
Silver Package – invest €500 EUR and receive up to €1000 EUR a month
Gold Package – invest €1000 EUR and receive up to €2000 EUR a month
Platinum Package – invest €2000 EUR and receive up to €10,000 EUR a month
VIP Package – invest €10,000 EUR and receive up to €15,000 EUR a month
Note that 20% of all ROI payouts must be reinvested back into the company.
Recruitment Commissions
Sun Money Network affiliates are paid a 10% commission on funds invested by newly recruited affiliates.
Residual Commissions
Residual commissions in Sun Money Network are paid out via a binary compensation structure.
A binary compensation structure places an affiliate at the top of a binary team, split into two sides (left and right):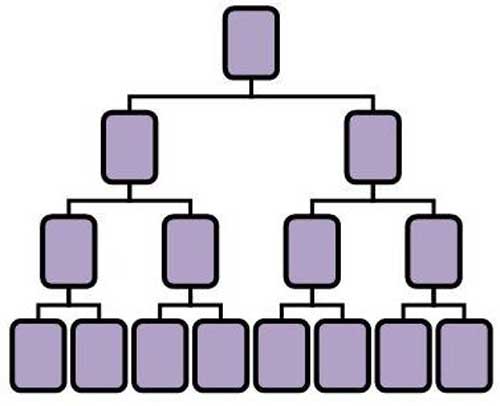 The second level of the binary is generated by splitting each of the first two positions into another two positions each.
Subsequent levels of the binary team are generated as required, with each new level housing twice as many positions as the previous level.
Positions in the binary team are filled via affiliate recruitment.
Investment volume is tracked on both sides of the binary, with affiliates paid a percentage of volume generated on their weaker binary side.
Volume on the weaker binary side is capped at 33% or less of volume generated on the stronger binary side.
How much of a percentage of weaker binary side volume a Sun Money Network affiliate is paid on is determined by which package they invested in:
Mini Package – no MLM commissions
Basic Package – 5%
Silver Package – 7.5%
Gold Package and higher – 10%
Joining Sun Money Network
Sun Money Network affiliate membership is tied to investment in one of six offered packages:
Mini Package – €30 EUR
Basic Package – €150 EUR
Silver Package – €500 EUR
Gold Package – €1000 EUR
Platinum Package – €2000 EUR
VIP Package – €10,000 EUR
The primary difference between the packages is income potential through the Sun Money Network compensation plan.
Note that the Mini Packages does not pay MLM commissions.
Conclusion
Sun Money Network claim the monthly ROI they pay is sourced from electricity generated by solar panels.
Money comes from the produced electricity of the solar panels, operated by SunMoney community solar plant.

SunMoney sells the electricity produced by the solar panels to companies.
Naturally the companies Sun Money Network purportedly sells electricity to are not disclosed.
Sun Money Network do disclose however that they are 'the marketing partner of Radalko Technologies Ltd.'
As per the Radalko Technologies website;
The Radalko Technologies Limited is a company group member of an international group of investors.

The owners of the international companies are interested in several business and industry, energy sector also (natural gas, petroleum, solar energy), and international trade as well.

The owners of Radalko Technologies Limited has many successful businesses, and decades of business experience.
There is no information on the Radalko Technologies website suggesting who the company sells electricity to.
As far as I can tell, Radalko Technologies is little more than a shell company registered in the UK.
Put all of this together and Sun Money Network absolutely fails the basic logic test.
For starters, assuming Radalko Technologies was generating excess solar energy that could be sold back to the grid, why would they share the profits with Sun Money Network and its affiliates?
If Radalko Technologies could turn €10,000 EUR into €15,000 EUR a month consistently, even a modest bank loan would see the owners able retire as the richest people on the planet.
Second there's the numerous guarantees offered on the Sun Money Network website;
The measure of the monthly rental fee depends on the sunny hours. So at winter, it is less, at summer it is higher.

If you follow the system correctly, you will receive more money from the rentals- during the rental period – than you paid in originally. Following the system means, you pay attention on when and what business package you purchase.

The business package is only contains performance in a part, the rest covers the entitlement for the future direct and network fees.
Sun Money Network cap payable ROIs but nonetheless guarantee a profit.
Again, if Sun Money Network or Radalko Technologies were able to guarantee a monthly ROI profit, why would they solicit funds from affiliates?
At the end of the day the only verifiable source of funds entering Sun Money Network is affiliate investment. In pyramid scheme fashion the company uses some of this money to pay recruitment commissions, with the rest pooled and used to pay the monthly ROI.
The use of newly invested funds to pay off existing investors makes Sun Money Network a Ponzi scheme.
As with all Ponzi schemes, once recruitment of new affiliates dries up, Sun Money Network will be unable to meet its advertised ROI liabilities.
When that happens anyone who hasn't withdrawn more than they've invested, loses out. Mathematically this is guaranteed to be the majority of Sun Money Network affiliates.