ShynXL Review: PGI Global scammers launch own Ponzi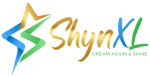 ShynXL launched in late 2020 and operates in the cryptocurrency MLM niche.
ShynXL represents it is incorporated in the UK, UAE, Europe and Nigeria.
Note that for the purpose of MLM due-diligence, basic incorporation in any jurisdiction is meaningless.
Heading up ShynXL are co-founders Ahmed Hussain, Mohammed Moin Uddin and Nasir Uddin Mozumder (aka Nasiruddin Mozumder and Mohammed Nasir Uddin Mozumder).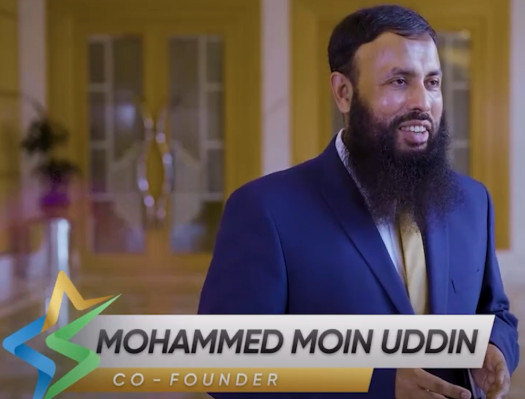 Prior to co-founding ShynXL, Ahmed Hussain credited himself as a UK founder of the PGI Global Ponzi scheme.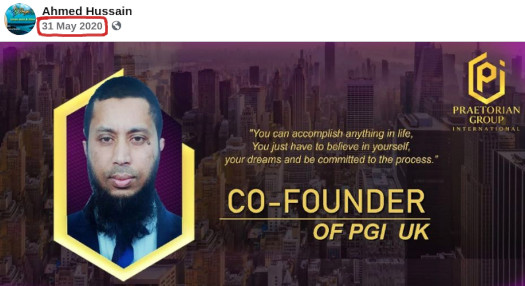 Other Ponzi schemes Hussain has promoted include AI Trade and CashFX Group. Hussain was also a Forever Living distributor.
In September 2020 PGI Global appointed Nasir Mozumder as Master Distributor for Ireland.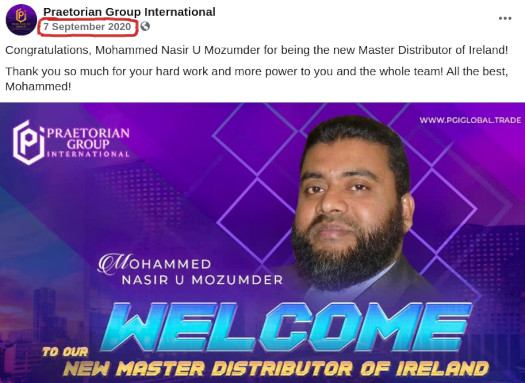 I wasn't able to tie Mohammed Moin Uddin to PGI Global.
In a ShynXL marketing video however, Uddin states he's known Ahmed Hussain "for over only 25 years [sic]", Nasir Mozumder for "a long time as well", and that the trio have worked "together for a long time".
PGI Global collapsed back in March. It seems Ahmed Hussain and Nasir Mozumder cashed out before the collapse and went on to launch ShynXL.
Based on their respective social media profiles, Hussain, Mozumder and Uddin all have ties to Bangladesh but live in the UK.
In one ShynXL marketing video, Nasir Mozumder confirms the company is "based in the UK".
An MLM company operating or claiming to operate out of the UK is an automatic red flag.
UK incorporation is dirt cheap and effectively unregulated. On top of that the UK's top financial regulator, the FCA, does not actively regulate MLM related securities fraud.
As a result the UK is a favored jurisdiction for scammers looking to incorporate, operate and promote fraudulent companies.
Despite representations ShynXL is based out of the UK, the company's marketing videos are shot in Dubai.
Dubai is another red flag as again regulation is non-existent. Coupled with a lack of extradition treaties, the UAE has emerged as the MLM scam capital of the world since early 2020.
ShynXL's official Facebook page is managed from Bangladesh, India and the Philippines.
Alexa currently pegs the only notable source of traffic to ShynXL's website as Bangladesh (48%).
ShynXL promotion in Bangladesh appears to be spearheaded by "Shanto Hakim":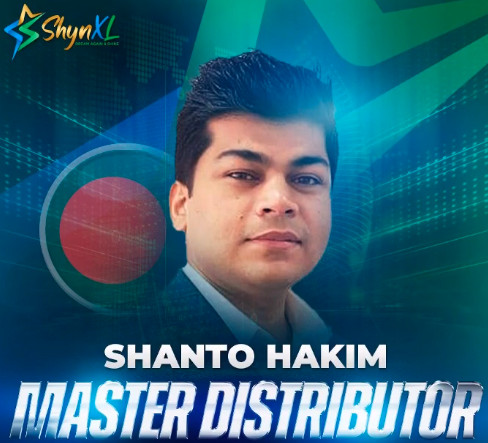 Read on for a full review of ShynXL's MLM opportunity.
ShynXL's Products
ShynXL details an "ecosystem" of products and services, all but one of which has anything to do with their MLM opportunity; forex and crypto trading.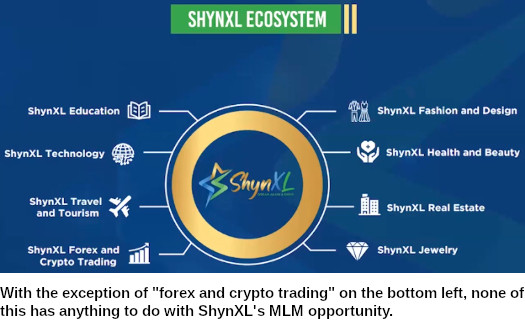 Note that none of ShynXL's products are available to purchase by retail customers through their MLM opportunity.
ShynXL's Compensation Plan
ShynXL affiliates invest bitcoin on the promise of a 0.3% to 2% daily return.
ShynXL offers eight affiliate investment tiers (quoted in USD equivalents):
Steel – $100
Copper – $500
Bronze – $1000
Silver – $5000
Gold – $10,000
Gold Elite – $20,000
Platinum – $50,000
Platinum Elite – $100,000
VIP – $500,000
VVIP – $1,000,000
Daily returns are paid until a total 200% is received. After 200% is reached, reinvestment is required to continue earning.
Note that ShynXL charges a 5% withdrawal fee and 10% of withdrawal amounts are withheld for mandatory reinvestment.
ShynXL also specifically limits what affiliates can withdraw.
ShynXL processed withdrawals weekly and allows affiliates to only withdraw from one category:
the daily ROI;
residual and ROI match; or
the Pool Bonus.
The MLM side of ShynXL's compensation plan pays on funds invested by recruited affiliates.
Referral Commissions
ShynXL pays an a referral commission on funds invested by personally recruited affiliates.
Referral commission rates are determined by how much a ShynXL affiliate has invested:
invest at the Steel tier and receive a 6% referral commission rate
invest at the Copper tier and receive an 8% referral commission rate
invest at the Bronze or higher tiers and receive a 10% referral commission rate
Residual Commissions
ShynXL pays residual commissions via a binary compensation structure.
A binary compensation structure places an affiliate at the top of a binary team, split into two sides (left and right):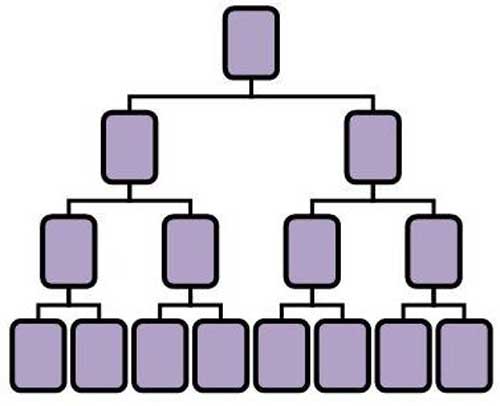 The first level of the binary team houses two positions. The second level of the binary team is generated by splitting these first two positions into another two positions each (4 positions).
Subsequent levels of the binary team are generated as required, with each new level housing twice as many positions as the previous level.
Positions in the binary team are filled via direct and indirect recruitment of affiliates. Note there is no limit to how deep a binary team can grow.
Investment volume for residual commissions is calculated at 50% of bitcoin invested.
E.g. Platinum tier affiliates invest $50,000, which counts as 25,000 BV in binary investment volume.
At the end of each week ShynXL tallies up new investment volume on both sides of the binary team.
Affiliate are paid 6% to 8% of investment volume on their weaker binary team side.
Binary Qualifier (recruit two affiliates who each invest at Copper or higher (placed one on each side of the binary team) = 6% residual commission rate
One Star Binary Qualifier (personally recruit two Binary Qualifiers) – 7% residual commission rate
Two Star Binary Qualifier (personally recruit two One Star Binary Qualifiers) – 8% residual commission rate
Once paid out on, investment volume is matched against the stronger binary team side and flushed.
Leftover volume on the stronger binary team side carries over into the following week.
ROI Match
ShynXL affiliates receive 10% of daily returns paid to personally recruited affiliates.
The ROI Match is paid out until 100% of funds invested by the affiliate being matched is reached.
Pool Bonus
Copper and higher investment tier affiliates qualify for shares in two bonus pools; the Leaders Pool and the Founders Pool.
The Pool Bonus appears to be funded by 10% of withdrawals, up until an affiliate receives 100% of their invested amount (200% total is paid out).
In addition to investing at Copper or higher, to qualify for the Pool Bonus a ShynXL affiliate must recruit and maintain ten affiliates who have each invested at Copper or higher.
Leaders Pool
Copper tier affiliates receive 1 share in the Leaders Pool
Bronze tier affiliates receive 2 shares in the Leaders Pool
Silver tier affiliates receive 3 shares in the Leaders Pool
Founders Pool
Gold tier affiliates receive 1 share in the Founders Pool
Gold Elite affiliates receive 1.5 shares in the Founders Pool
Platinum affiliates receive 2 shares in the Founders Pool
Platinum Elite receive 3 shares in the Founders Pool
Rank Achievement Bonuses
There are eight affiliate ranks within ShynXL's compensation plan:
Tanzanite
Blue Sapphire
Shining Ruby
Glowing Emerald
Diamond
White Diamond
Black Diamond
Crown Diamond
These ranks correspond with Rank Achievement Bonuses.
Note that ShynXL do not disclose rank qualification criteria or Rank Achievement Bonus specifics.
Joining ShynXL
ShynXL affiliate membership is $20 plus an initial $100 to $1,000,000 investment in bitcoin.
ShynXL Conclusion
Like most Ponzi investors, ShynXL's co-founders have realized it's far more profitable to run Ponzi schemes than to invest in them.
And so coming off PGI Global's demise, we have the launch of ShynXL.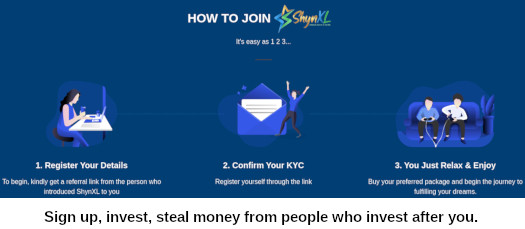 In a ShynXL marketing video, Nasir Mozumder states;
We are in crypto and forex trading and we have the world class, one of the best traders get together. And they are trading day and night for our members.
No evidence of ShynXL engaging in trading is provided.
More importantly, there is no evidence of ShynXL using external revenue of any kind to pay withdrawal requests.
Furthermore neither ShynXL or its co-founders are registered to offer securities, in the UK or anywhere else in the world.
This means that at a minimum ShynXL is committing securities fraud.
As it stands the only verifiable source of revenue entering ShynXL is new investment.
Using new investment to pay existing affiliates a daily return makes ShynXL a Ponzi scheme.
As with all MLM Ponzi schemes, once affiliate recruitment dries up so too will new investment.
This will starve ShynXL of ROI revenue, eventually prompting a collapse.
The math behind Ponzi schemes guarantees that when they collapse, the majority of participants lose money.
Update 11th January 2021 – ShynXL has collapsed.