ShynXL Ponzi scheme collapses, co-founders flee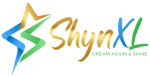 The ShynXL Ponzi scheme has collapsed.
Investors first began reporting ShynXL withdrawal problems on or around September 2021.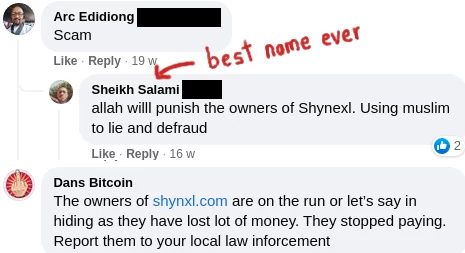 A message on ShynXL's website states withdrawals were to be reinstated on September 1st, 2021.

That deadline came and went. And that was the last anyone heard of ShynXL or its founders.
ShynXL co-founders Ahmed Hussain, Mohammed Moin Uddin and Nasir Uddin Mozumder (aka Nasiruddin Mozumder and Mohammed Nasir Uddin Mozumder) appear to have gone into hiding.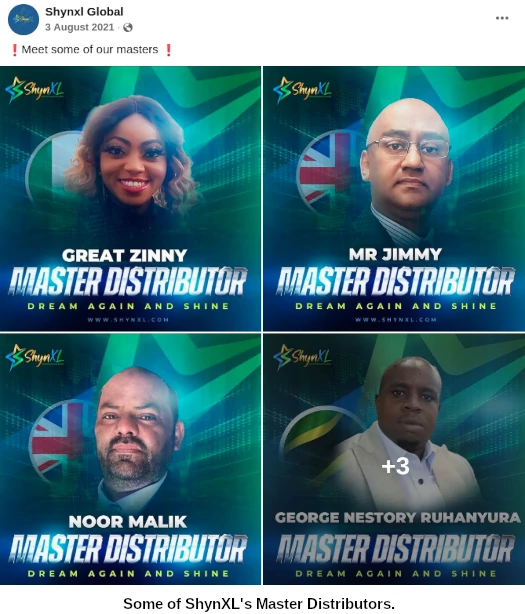 As far as I can tell any previously available social media profiles have been deleted. The status of Hussain, Uddin and Mozumder is unclear.
ShynXL's official FaceBook page was abandoned in August 2021.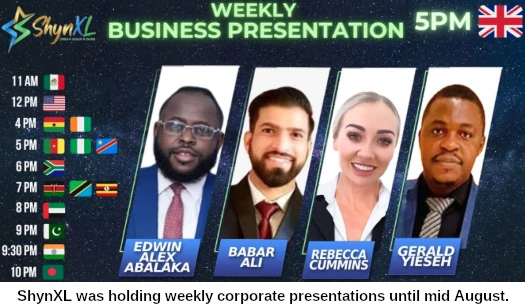 ShynXL was modelled after the collapsed PGI Global Ponzi scheme.
As per BehindMLM's June 2021 ShynXL review, affiliates invested up to $1,000,000 on the promise of a 200% ROI.
The MLM side of ShynXL operated as a pyramid scheme.
At time of publication ShynXL's website is still online. As per Alexa however, traffic to the site plummeted shortly after ShynXL collapsed.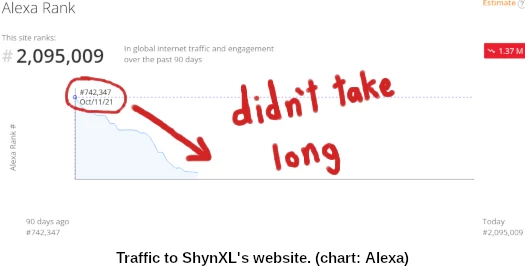 Around the time it collapsed, ShynXL was busy pillaging investors across Africa.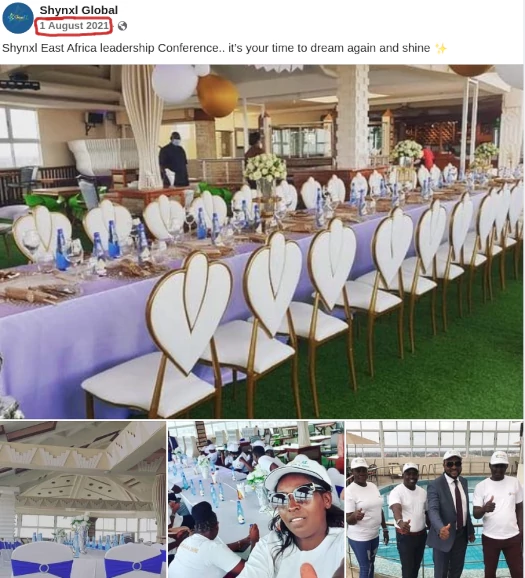 It's looking like a clean-sweep at this stage. I'll keep an eye out for any further developments.