Nimara AdShare Review: $10 – $300 Ponzi "plan" investments

Nimara AdShare claims to be 'an investment company based in Marshall Island',
Research reveals the cost of registering a company in the Marshall Islands is about $250 USD, with minimal information about those owning the company required.
Nimara AdShare would appear to exist in the Marshall Islands in name only. The Nimara AdShare website domain registration lists a "Radka Samkova" of "Le Nimara Group LTD" as the owner, with an address in the South Moravia region of the Czech Republic.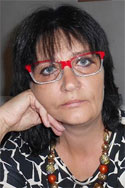 Radka Samkova (right) is credited as the CEO of Nimara AdShare on their website, with the Czech Republic likely where Samkova is running the company from.
Promotional videos on Samkova's YouTube channel indicate affiliate involvement with Empower Network (pass-up recruitment) and LaunchV (Vappnet reboot).
Going back even further, in 2012 Samkova was busy promoting MX Fast Money, a $40 feeder that leads into the MillionaireX pyramid scheme:

As far as I can tell, Nimara AdShare is Samkova's first run on the executive side of an MLM company.
Read on for a full review of the Nimara AdShare MLM business opportunity.
The Nimara AdShare Product Line
Nimara AdShare has no retailable products or services, with affiliates only able to market affiliate membership to the company itself.
The Nimara AdShare Compensation Plan
The Nimara AdShare compensation plan revolves around affiliates signing up and then investing in one of four "plans":
Start – $10
Bronze – $25
Silver – $100
Gold – $300
Plans are invested in by affiliates on the promise of fixed daily ROIs, paid out for 100 days:
Start – 1.5% (150%)
Bronze – 2.2% (220%)
Silver – 3.5% (350%)
Gold – 5% (500%)
Referral commissions on invested funds are also available, paid out down three levels of recruitment:
level 1 – 10%
level 2 – 7%
level 3 – 3%
Note that Nimara AdShare charge a 5% fee on the depositing of funds with the company and investment into a plan.
Joining Nimara AdShare
Affiliate membership with Nimara AdShare is free, however affiliates must invest in at least one plan if they wish to withdraw commissions.
Conclusion
You can earn mainly 2 ways: 1. Purchasing positions and double your money and 2. Collecting Referrals to earn HUGE bonuses."
As the above pitch from the Nimara AdShare website explains, to earn in the company an affiliate needs to either invest in plan positions and/or recruit new investors into the scheme.
With no retailable products or services, 100% of the revenue generated by the company is sourced from affiliates.
Or as Nimara AdShare put it:
We trade in a real professional real estate which guarantee the most of earnings for us.
Professional real estate trading? Riiiiiiiight.
Because y'know, the real estate industry is known for consistent pie in the sky guaranteed 500% 100 day ROIs…
The reality of Nimara AdShare is that Radka Samkova simply takes newly invested affiliate funds and uses it to pay off her existing investors.
Once new investor funds dry up the scheme will struggle to meet its faily ROI liabilities. At this point the Ponzi scheme collapses and anyone with money still invested in Nmara AdShare loses out.