My Lottery Store Review: Unlicensed online lottery ticket sales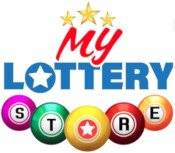 My Lottery Store operates in the gaming MLM niche.
The company's website provides no management or ownership information.
My Lottery Store's website domain ("mylotterystore.com") was registered on March 8th, 2019.
Disruptive Blockchain Worldwide LTD is listed as the owner, through an incomplete address in the Isle of Man.
The Isle of Man is a scam-friendly jurisdiction with little to no regulation. There is no reason for a legitimate MLM company to provide a corporate address there.
Further research reveals an October 19th YouTube video titled "My Lottery Store Call With The CEO, COO and Other Leaders".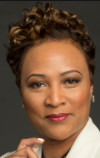 In the video Chad Creighton identifies himself as "COO of the ship". Michelle Lilly-Hester (right) is cited as CEO of the company.
Up until it collapsed last year, Lilly-Hester was promoting the Coins of Change bitcoin gifting scheme.
Terrell Bilbo, My Lottery Store's Global Director, was also a Coins of Change promoter.
Before she started promoting MLM cryptocurrency scams, Lilly-Hester was a Total Life Changes distributor.
A September 2019 press-release cites Daniel Sloan as a My Lottery Store co-founder. In addition to this, Sloan is credited as "Head of Partnerships".
As per Sloan's LinkedIn profile;
Since 2016 I have been working in the Blockchain arena, and bought my first Bitcoin in 2015.

I believe Blockchain will have a significant impact on the World, and I am humbled and excited to be part of that.
Sloan's LinkedIn profile is littered with cryptocurrency related companies that went nowhere.
As far as I can tell, Sloan doesn't have an MLM history. And My Lottery Store's other co-founders have yet to be publicly disclosed.
Read on for a full review of My Lottery Store's MLM opportunity.
My Lottery Store's Products
My Lottery Store markets lottery tickets.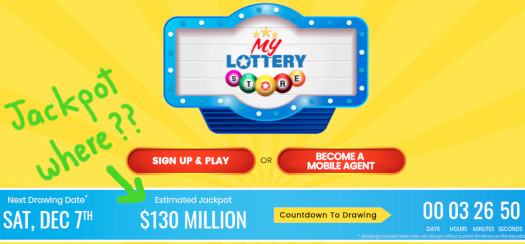 The company fails to disclose any information about the lotteries it sells tickets for, including jurisdiction and ticket cost.
My Lottery Store's Compensation Plan
My Lottery Store affiliates earn commissions on the sale of lottery tickets.
Commissions are paid down two levels of recruitment as follows:
50 cents per ticket sold on level 1 (retail sales and personally recruited affiliates)
25 cents per ticket sold on level 2
Level 2 of a My Lottery Ticket's unilevel team is populated by affiliates recruited by those they personally recruit.
Joining My Lottery Store
My Lottery Store affiliate membership costs are not disclosed.
Conclusion
My Lottery Store is about what you'd expect from Americans trying to run an illegal gambling opportunity.
Lotteries are heavily regulated in the US on a state by state basis. If you want to legally sell lottery tickets in the US, you need to be licensed in each state.
My Lottery Store isn't licensed to sell lottery tickets in any US state.
This is a problem because, at least as far as I can tell, all of My Lottery Store's executives are US based.
Traffic to My Lottery Store's website is currently too low for Alexa to measure, but I'd be willing to bet it's mostly from the US too.
As for My Lottery Store's corporate set up, you're looking at an Isle of Man shell company, registered half way across the world in Curaçao.
Disruptive Blockchain Worldwide Ltd. (Reg No. 017422V) and with its registered address at First Floor Millennium House, Victoria Rd. Douglas, Isle of Man 1M2 4RW is licensed and regulated by the Government of Curacao (License number 365/JAZ, sub-license GLH-OCCHKTW011052019)
Curaçao is another scam-friendly jurisdiction with little to no active regulation.
In summary, My Lottery Store's corporate structure is a shallow attempt to circumvent US lottery licensing.
The "blockchain" side of the business appears to be marketing hype. Likely due to several My Lottery Store executives fancying themselves as persons of relevance within the cryptocurrency sphere.
Strip all of that back and you've got a basic MLM opportunity, wherein affiliates sell lottery tickets and make 50 cents on a direct sale and 25 cents residually.
The compensation plan is sadly the only legitimate part of My Lottery Store.
Seeing as lottery revenue is a significant source of revenue for US states, it shouldn't come as a surprise that the niche is actively regulated.
Given My Lottery Store's executives are US based, they're basically sitting ducks. Not something you want to constantly have to be worrying about when you're supposed to be focusing on building an MLM business.