JetBox Review: Pirated content through a piracy database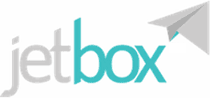 There is no information on the JetBox website indicating who owns or runs the business.
The JetBox website domain ("getjetbox.com") was registered on the 16th of March 2015, listing only "Jet Box" as the domain owner.
A residential address in the US state of California is also provided, suggesting this is where JetBox is being operated out of.
As always, if an MLM company is not openly upfront about who is running or owns it, think long and hard about joining and/or handing over any money.
The JetBox Product Line
JetBox market stream boxes they call "JetBox v3" and "JetBox v5".
JetBox v3 costs $299.99 and contains:
CPU: Cortex A5 Quad-Core Processor
GPU: Quad-Core Mali 450
RAM: 1GB
Storage: 8GB
Bluetooth: 4.0
Wi-Fi: 802.11 b/g/n
JetBox v5 is $399.99 and has more powerful hardware:
CPU: Cortex A9r4 Amlogic S812 Quad-Core Processor
GPU: Octa Core Mali-450 GPU
RAM: 2GB
Storage: 16GB
Bluetooth: 4.0
Wi-Fi: 802.11 b/g/n
JetBox advertise users of both boxes are able to
access all the premium content we want without being strapped to our monthly cable bills.

We're not restricted by complicated contract negotiations between the networks and big service providers.

This allows us to stream unlimited premium content, more than any cable provider could ever provide and we do it 24/7 in real time.

Our resources are infinite. If you can think it you can watch it.
The premium content JetBox refer to in their marketing spiel is pirated, streamed from third-party sources through the internet via the JetBox boxes.
The JetBox Compensation Plan
The JetBox compensation plan sees affiliates earn a 20% commission on each JetBox units sold to a customer (both retail and recruited affiliates).
A residual 5% commission is also paid when personally recruited affiliates make a sale.
Joining JetBox
Affiliate membership with JetBox is free.
Conclusion
JetBox is yet another MLM company marketing stream-capable piracy boxes.
Yes streaming technology isn't illegal in and of itself, no JetBox don't host the pirated content they advertise as available through their JetBox, no JetBox don't own Kodi or any of the relevant plugins they bundle with the app…
…but at the end of the day JetBox are marketing a product primarily on the merits of users being able to access pirated content JetBox do not own the rights to distribute legally.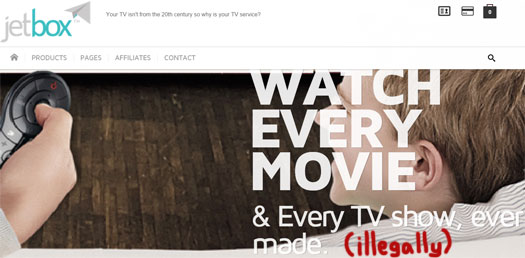 There simply no way around that.

Of particular note with JetBox is they themselves have integrated themselves into the distribution chain of pirated content.
A Facebook posting by the company dated July the 8th references a a "proprietary" database of pirated content:
We go a step further than every other product on the market building each system to be completely self aware and automatically update to operate at peak performance.

We hand built a customized encrypted JetBox Repository that is essentially a backup repo of every public repo our system leverages (repos are the magic behind the scenes making everything work).

What this means is if ever one of the public repos are compromised, ours will come online and bridge the gap.

In other words, your service will not be interrupted. Our repo is constantly updated as a precautionary measure to keep JetBox up and running boasting a 99% zero fail rate.

This technology is proprietary to JetBox and JetBox alone. No other product available offers this feature.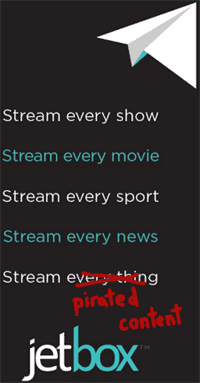 "Public repo" of course being code for "database of pirated content our stream boxes utilize to deliver out-of-the-box piracy".
Recently in the UK we saw raids on stream-capable piracy box sellers, but as of yet no action has been taken against US-based sellers.
To pretend that battle isn't quietly building behind the scenes would be naive, but we're here to analyze JetBox through an MLM lens.
On the compensation plan side of things, you're looking at a pretty straight-forward two-level deep unilevel. There's no recruitment commissions offered and all revenue is generated via the sale of JetBox products.
That's pretty much the only redeeming factor JetBox has going for them as an MLM opportunity.
To begin with, there's no acknowledgement or disclaimer that the content JetBox advertise as available through their JetBox is pirated.
Red flags?
First and foremost this should be readily disclosed to potential purchasers, otherwise comparisons to legal distributions channels (such as cable TV) are disingenuous.
To pretend the content advertised as accessible through JetBox is anything but legal, is a misrepresentation to end-consumers. Forget about the distribution of the content itself, this alone runs the risk of attracting the attention of advertising regulators.
With respect to users of the boxes, they themselves will unlikely be targeted but should be aware that if JetBox cease operation, maintenance of the boxes will fall onto them.
JetBox affiliates might find themselves in the cross-hairs of regulators, as they are clearly marketing a purpose-built product to facilitate the illegal distribution of copyrighted content.
All said and done though, this is an area that has yet to be cracked down on in the US.
What with marketing access pirated content unlikely to garner a favorable outcome in a US court though, do you really want to run the risk of being the first to test the waters?