Ezi Net Income Review: Dena Mullens' dubious opp feeder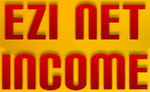 There's no information on the Ezi Net Income website indicating who owns or runs the business.
The Ezi Net Income website domain ("ezinetincome.com") was registered on the 23rd of October 2014, and lists a "Dena Mullens" as the owner. An address in NSW, Australia is also provided.
While Mullens name doesn't appear ton the Ezi Net Income website itself, Google has picked up a page featured on what appears to be some sort of Ezi Net Income traffic rotator:

Clicking through this result brings visitors to the website of "Retire Early Team", also owned and operated by Mullens.
Describing her involvement in MLM as "years of disappointment", Mullens introduces herself and explains what Retire Early Team is:
Hi, I am Dena Mullens owner and creator of the Retire Early Team and I would like to thank you for stopping by and viewing this website.

Our program can best be described as a Downline Builder program, that concentrates on building teams in several different programs.
Not surprisingly, Retire Early Team is a money-spinner for Mullens herself. Two paid membership levels are offered, each increasing the advertising exposure for the opportunities Mullen's recommends through Retire Early Team.
Members of Retire Early Team are also paid commissions to recruit new members into the downline builder.
Through Retire Early Team and in addition to Ezi Net Income, the MLM companies Mullens is currently promoting include
Four Corners Alliance ($29.95 a month recruitment scheme)
Paradise Payments ($2 three-tier matrix recruitment scheme)
Its5Bux ($5 two-tier matrix recruitment scheme)
Direct Pay Biz ($9 two-tier matrix recruitment scheme) and
MyNyloxin (matrix opportunity coupled with a "Media Unit" Ponzi investment scheme)
Every member that joins the Retire Early Team must purchase a level 1 position in the Ezi Net Income Program.

This program, whilst standing on its own merits in the market place, primarily serves as a feeder program for the Four Corners Alliance Program and the Retire Early Team Gold Member program.
Read on for a full review of the Ezi Net Income MLM business opportunity.
The Ezi Net Income Product Line
Ezi Net Income has no retailable products or services, with affiliates only able to market affiliate membership to the company itself.
Bundled with Ezi Net Income affiliate membership are a series of advertising credits, which can be used to display advertising on the Ezi Net Income website itself.
The Ezi Net Income Compensation Plan
The Ezi Net Income compensation plan revolves around affiliates signing up and then purchasing up to nine levels in a 2×9 matrix.
A 2×9 matrix places an affiliate at the top of the matrix, with two positions directly under them (level 1):

In turn, these two positions branch out into another two positions each (level 3) and so on and so forth down a total of nine levels.
Each filled position in the matrix represents a recruited affiliate who has purchased at least one position within Ezi Net Income.
Note that whereas in a traditional matrix each level is pre-qualified with an initial position fee, in Ezi Net Income each level requires an additional fee to be paid by the affiliate.
Once this fee is paid (per level), commissions are paid out on the recruitment of new Ezi Net Income affiliates as follows (cost of each matrix level in brackets):
Level 1 ($1.50) – $1.50 per member (2 positions, total payout = $3)
Level 2 ($2) – $2 per member (4 positions, total payout = $8)
Level 3 ($6) – $6 per member (8 positions, total payout = $48)
Level 4 ($30) – $30 per member (16 positions, total payout = $480)
Level 5 ($100) – $100 per member (32 positions, total payout = $3200)
Level 6 ($300) – $300 per member (64 positions, total payout = $19,200)
Level 7 ($500) – $500 per member (128 positions, total payout = $64,000)
Level 8 ($1000) – $1000 per member (256 positions, total payout = $256,000)
Level 9 ($2000) – $2000 per member (512 positions, total payout = $1,024,000)
Payouts are a little bit complicated, with commissions on levels paid out only when the affiliate on that level pays to unlock the same level in their own matrix.
Eg. A new affiliate lands on level 3 of my matrix. If that affiliate has only paid to unlock level 1 of their matrix, I receive no commission on this particular affiliate.
Once the affiliate unlocks level 3, I get paid $6. If they don't ever pay to unlock level three of their own matrix, I don't get paid – regardless of the fact that the level 3 position is filled by the affiliate in my own matrix.
Joining Ezi Net Income
Affiliate membership with Ezi Net Income costs between $1.50 (unlocking level 1 of the matrix) to $3939.50 (all nine levels).
Conclusion
Quite obviously 2014 was the year Dena Mullens discovered recruitment-driven matrix pyramid schemes.
With traffic rotator script in hand, she's gone on to launch Ezi Net Income – a $1.50 carrot dangling opportunity designed solely to funnel participants into similar schemes Mullens is participating in.
The schemes currently listed on the Retire Early Team speak for themselves.
As to Ezi Net Income, a breakdown of the company's compensation plan reveals it to be little more than a cash gifting scheme organized within an MLM matrix structure.
You join Ezi Net Income for a one time payment of $1.50 which you send directly to your sponsor. No payments are handled by Admin.
At each level of the matrix members pay eachother, meaning Ezi Net Income itself isn't selling anything. Neither retail or wholesale.
The value meanwhile for Mullens is getting participants to join the other schemes (and of course whatever she makes via her own Ezi Net Income positions).
So how far down the rabbit hole do you want to go? $1.50 might sound cheap but that quickly escalates into hundreds and eventually thousands of dollars if the full Ezi Net Income matrix dream is to be realized.
The inclusion of Four Corners Alliance in Mullens' mishmash of scams particularly caught my attention.
Four Corners Alliance was initially launched in 2013, but rebooted in early 2014. Coinciding with the regulatory shutdown of TelexFree, Four Corners Alliance quickly emerged as a favorite for investors to quickly dump their TelexFree downlines into.
So, guess what Mullens was using Retire Early Team to pimp before Four Corners Alliance?

Hi, I am Dena Mullens and I want to thank you for stopping by and viewing this website.

The information on this website if acted upon, will without a doubt change your financial situation for the better.

I know that the headline is perhaps a little hard to believe, but we here at the Retire Early Team have developed a system that can really have you making a million dollars per annum starting from only US$4.78.

We are working with two program groups in our Team Build. The primary program is Telex Free.

Our Retire Early Team Income Strategy will have you earning $20 per week, starting from week 2, rising to $100 per week from week 34. This is from the purchase of only 1 Adcentral Pack.

Your income will continue to rise from $100 per week in week 34 to $1,000 per week from week 82 and then onto $2,500 per week from week 102.

So in a little over 2 years you are now making $130,000 yearly – all without having the need to recruit!

Continue to use our income strategy and you will be making $20,000 per week from week 147 onwards.

That's a million dollar income in less than 3 years!

No recruiting or relying on other people.
Basically Mullens used Retire Early Team's matrix scheme to "fund" her downlines $339 TelexFree initial investment fee. You can read more about TelexFree's business model in our BehindMLM TelexFree review.
TelexFree was shut down by the SEC earlier this year and revealed to be a billion dollar Ponzi scheme. And so now we have the latest incarnation of Retire Early Team and the launch of Ezi Net Income.
How much Dena Mullens made or lost in TelexFree is a mystery, and I suspect if you bring it up with her you're going to have a hard time getting a straight answer.
In any event, she's demonstrated herself to be a serial participant and admin in Ponzi, pyramid scheme and cash gifting scams.
$1.50 will only get you a foot in the door, after that you're hit up for a lot more… and the longer you stay in the more you will likely ultimately lose.
As with all pyramid-based schemes, once new recruitment in Ezi Net Income dries up, so too do the commission payouts. This means that anyone who has bought into a level they haven't yet been gifted what they put in yet, loses their money.
And, as was the case with TelexFree, if any of the scams Mullens pimps through Retire Early Team collapse or get shut down – losses there are simply icing on the cake.