Coin4All Review: Subscription-based bitcoin cash gifting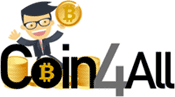 There is no information on the Coin4All website indicating who owns or runs the business.
The Coin4All website domain ("coin4all.net") was privately registered on September 16th, 2016.
One point of interest on the Coin4All website is a comparison to MLM underbelly scams:
We're not huge network marketers. We've dabbled here and there in various programs. We're quick learners and highly creative and problem solvers.

We are a designer, a programmer, and a small business owner who came together around what we think is a brilliant idea.

Building on the success of other programs like Zarfund and Crowdrising, we think we have the perfect system that solves all the problems we've seen.
Both ZarFund and CrowdRising are cash gifting schemes, suggesting whoever is running Coin4All has experience in scamming people.
At the time of publication Alexa estimate that Nigeria is the largest source of traffic to he Coin4All website.
As always, if an MLM company is not openly upfront about who is running or owns it, think long and hard about joining and/or handing over any money.
The Coin4All Product Line
Coin4All has no retailable products or services, with affiliates only able to market Coin4All affiliate membership itself.
The Coin4All Compensation Plan
The Coin4All compensation plan sees affiliates gift bitcoin to eachother via a 3×10 matrix.
A 3×10 matrix places a Coin4All affiliate at the top of a matrix, with three positions directly under them: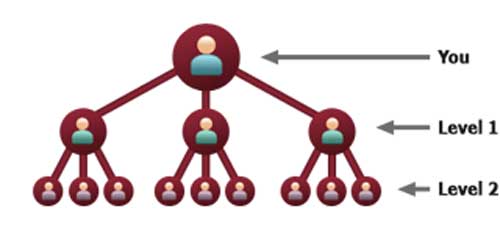 These three positions form the first level of the matrix. The second level of the matrix is generated by splitting each of the three positions into another three positions each (9 positions).
Subsequent levels of the matrix are generated in the same manner (up to 10 levels), with a complete 3×10 matrix housing 88,572 positions.
Each level of the matrix functions as an independent cash gifting tier. A Coin4All affiliate unlocks a matrix tier by gifting funds to the affiliate who recruited them.
Gifting payments across each matrix level tier increase as follows:
level 1 – gift 0.055 BTC to the affiliate who recruited you and receive 0.055 from 3 affiliates
level 2 – gift 0.05 BTC and receive 0.05 BTC from 9 affiliates
level 3 – gift 0.045 BTC and receive 0.045 BTC from 27 affiliates
level 4 – gift 0.04 BTC and receive 0.04 BTC from 81 affiliates
level 5 – gift 0.035 BTC and receive 0.035 BTC from 243 affiliates
level 6 – gift 0.03 BTC and receive 0.03 BTC from 729 affiliates
level 7 – gift 0.025 BTC and receive 0.025 BTC from 2187 affiliates
level 8 – gift 0.02 BTC and receive 0.02 BTC from 6561 affiliates
level 9 – gift 0.015 BTC and receive 0.015 BTC from 19,683 affiliates
level 10 – gift 0.01 BTC and receive 0.01 BTC from 59,049 affiliates
Note that gifting payments across level 1 to 3 are on a sixty day subscription. Payments across levels 4 to 7 are every thirty days and payments across levels 8 to 10 every fifteen days.
Joining Coin4All
Coin4All affiliate membership is free, however affiliates must gift at least 0.055 BTC to participate in the attached income opportunity.
Full participation in the Coin4All MLM opportunity costs:
0.15 BTC every 60 days
0.13 BTC every 30 days and
0.045 BTC every 15 days
Conclusion
The Coin4All global peer-to-peer donation network is a way for you to help others like yourself, and in exchange they will help you.
The above represents a mutual exchange between Coin4All affiliates, when in reality new affiliates make payments to existing affiliates and not vice-versa.
If new affiliates cease being recruited into Coin4All, the scheme collapses.
Such is the nature o Coin4All, even with a three-tier subscription model.
As is typical in cash gifting schemes, funds are passed up to the earliest positions generated. These positions are owned by the Coin4All admin(s).
The subscription model is designed to appear to lessen the blow, but in reality on staggers the inevitable passing up of funds.
The reason participants in other cash gifting scams start their own, is because they realize it is the admin who receives the lion's share of deposited funds.
Coin4All is no different, with the use of bitcoin making recovery by victims near impossible.