Zhunrize Vodaware settlements, Todd Spencer still fighting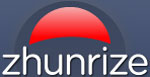 In late 2017 the Zhunrize Reciever filed suit against Vodaware.
Vodaware was essentially a shell company set up to assist in the operation of Zhunrize.
Ironically the company's initial cooperation with the Zhunrize Receivership led to the Receiver uncovering it as the recipient of $2.8 million in stolen investor funds.
The Receiver's lawsuit named  Vodaware, Inc., Vodaplex, Inc., Vodaplex, LLC, Wilhelm Berger, Jeffery Todd Spencer, and Sophie Pan as defendants.
Of the three individual defendants, Todd Spencer, who was directly involved in Zhunrize's operations as COO, was most prominent.
Not surprisingly, Spencer has decided to the fight the lawsuit in a bid to keep ill-gotten gains.
According to a Settlement Status Report filed on May 31st, Sophie Pan, wife of Zhunrize founder Jeff Pan, and the Vodaware entities have settled with the Receiver.
As at the time of publication details of the settlement have not been made public, with the agreement yet to be executed.
Last September Defendant Wilhelm Berger filed a Motion to Dismiss.
The motion has yet to be ruled on, which I suspect is due to the court waiting to see how settlement proceedings played out.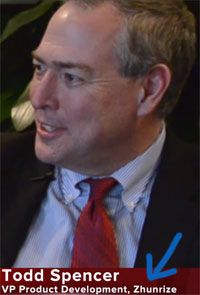 The Receiver has attempted to settle with Todd Spencer but he's not playing ball.
The Receiver has not reached a settlement with Mr. Spencer. It does not appear that there is a likelihood of settlement with Mr. Spencer at this time.
In order to continue litigation against Spencer, the Receiver filed a motion to lift a previously granted stay on discovery.
The motion was granted on June 1st, allowing the Receiver to resume clawback efforts against Spencer.
After scamming people in Zhunrize, Spencer attempted to launch Encore3 in 2015.
The company didn't last long and collapsed shortly after launch. We haven't seen anything from him since.