Zhunrize Reciever seeks approval for 2858 victim claim payouts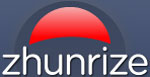 Following a lengthy analysis of 20,219  victim claims totaling $99 million, the Zhunrize Receiver has determined $41 million across 2858 claims is actually payable.
Along with nine vendor claims totaling $338,254, the Receiver has asked the court to approve the distribution of funds on these claims.
Of the disallowed claims Korea was the hardest hit, with just 9.3% of 11,998 filed claims allowed. 32.5% of 5010 US claims were allowed.
Korean claims represented 78% of the $2858 claims received, 86% of which were for amounts greater than $5000.
Upon distribution, claimants with Allowed Claims will be notified via email that their distribution has been sent.

Vendor distributions and individual claimant distributions less than $5,000 will be mailed via regular mail. All distribution checks will be valid for 90 days.
The Zhunrize Receivership currently has $44.3 million held in cash. If the Allowed Claims Distribution is approved, that'll leave approximately $3 million.
For any distributions that fail to be delivered and that are returned to the Receiver, the Receiver proposes to turn the returned funds along with any other monies that are unable to be distributed over to the United States Treasury.
Owing to seized funds covering allowed claims, the Receivership is also abandoning recovery of paid taxes to the IRS. Funds recovered from the IRS would be turned over to the US Treasury in any event.
The Receiver's motion seeking approval for distributing claim funds was filed on January 19th, 2017. It is currently awaiting approval by the court.
Update 26th March 2017 – On March 10th the Receiver's motion to distribute claim funds was approved. The motion to approve abandoning recovering taxes paid was also approved.