WCM777 Receivership report reveals extent of fraud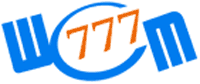 Back in March the SEC shut down WCM777 and it wasn't long thereafter that a court appointed Receivership took over.
Tasked with securing funds that will eventually be returned to investors who lost money in the scheme, little has since emerged as to the status of the Receivership's efforts.
In contrast to the Receivership circuses of TelexFree and Zeek Rewards, the WCM777 Receivership has been deceptively quiet.
In the Receivership's Second Interim Report however, details of what exactly they've been up to are finally revealed.
First, let's start with some hard numbers:
The Receiver has taken control of

approximately $15.67 million in cash ($2.26 million in accounts listed in the TRO and $13.41 million subsequently recovered)
five commercial and residential properties, and
Two operating golf courses.

In addition, the Receiver has agreed with several third parties to escrow $2.92 million in cash pending further order of the Court.
All up we're thus far looking at a recovery of $18.59 million and seven properties. How much the properties return once sold is yet to be determined, but the cash portion of the recovered funds represents 29% of the $65 million the SEC estimates WCM777 stole from investors.
A further $1.38 million USD was sitting in a Hong Kong based bank account held with HSBC, however
the Hong Kong based HSBC has not, to date, been cooperative with the Receiver. Thus, the Receiver is unaware of the account's current balance at March 27, 2014.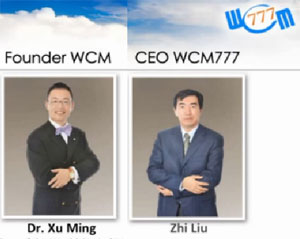 Call me cynical, but I'd be willing to bet Phil Ming Xu's partner in crime Zhi "Tiger" Liu (right with Xu) cleaned out that account when he did a runner a month or so before the SEC shut Xu down.
At one point Xu claimed Liu stole $30M in investor funds before he fled. To this day, Liu's status and whereabouts remain a mystery.
Try as he might of to slip into the darkness though, Liu is most definitely on the Receivership's radar:
Prior to the Receiver's appointment, WCM777 filed a lawsuit against Zhi Liu aka Tiger Liu ("Tiger").

The Complaint alleges that Tiger, the CEO of WCM777 Ltd., breached his fiduciary duty to and defrauded WCM.

The Complaint describes WCM's business as internet cloud services with a membership referral model. Under that model, which was allegedly developed by Tiger, members activate the cloud product through the purchase of e-wallet points.

Members can earn additional e-wallet points by referring other members. E-wallet points may be used for prize rewards and cash incentives.

According to the Complaint, a secondary market developed where e-wallet points were sold for cash. Tiger used this secondary market to implement his own fraudulent scheme.

Tiger issued $20 million in e-wallet points (1 e-wallet point is worth the equivalent of approximately $1) and posted them to "strawman" accounts, then sold them on the secondary market.

Tiger took the profits from these sales, without informing WCM or sharing the profits with them.

The Complaint alleges that WCM is damaged by having to provide services, products, and compensation to members who purchased these points, even though WCM was never paid for the points.

In addition, because the SEC is making WCM rescind the purchases by its members, but WCM never received money for the points sold by Tiger, WCM does not have the money to pay its members back.

Finally, Tiger's scheme has cast a shadow on the legitimacy of WCM. It is also alleged that Tiger started a competing company with the money he earned through his fraudulent scheme.

The Complaint alleges six causes of action: 1) Breach of Fiduciary Duty; 2) Conversion; 3) Unjust Enrichment; 4) Fraud by Concealment; 5) Violations of Business & Professions Code section 17200; and 6) Constructive Trust.

The case is presently at issue and a trial setting conference is set for November 19, 2014.

The Receiver is investigating the allegations concerning Tiger's alleged sale of e-wallet points, the allegation that $20 million was raised from investors, and the relationship of this group of investors to the present receivership and anticipates making a recommendation to this Court with regard to the merits of this lawsuit in the next 3-4 months.
In addition to what was paid out to affiliates by way of Ponzi returns, Phil Ming Xu also 'made a large number of transfers to non-investor third parties in the months leading up to the Receiver's appointment'.
In the first quarter of 2014 alone (prior to the Receiver's appointment on March 27, 2014), the Receivership Entities transferred approximately $17 million to at least 20 different third parties.

The transfers appear to consist of investments, loans, and other transfers made for purposes yet to be determined.

The Receiver is attempting to ascertain the purpose of the transfers and recover funds for the benefit of the receivership estate.
With Ming Xu constantly crapping on about "building a city on a hill" and reclaiming seven mountains, it's likely that the spending of these funds was put towards realizing Xu's fantasies.
However how closely aligned those plans were to Xu building a real-estate empire for his own personal benefit remains in question.
Take for example this bizarre attempt to secure '"antique" Chinese furniture pieces' found in one of WCM777's seized properties (Monrovia):
MHG purchased this property on October 15, 2013 for $980,000. The house is approximately 2,263 square feet, has an attached two-car garage, a detached three-car garage, a detached guesthouse, a swimming pool, and an outdoor entertaining area.

Upon securing this property, the Receiver discovered a non-paying occupant in the guesthouse. The Receiver also saw various art work and furniture in the main residence and approximately a dozen allegedly "antique"Chinese furniture pieces in the detached garage.

Shortly after takeover, as the Receiver was in the process of securing the premises, the locksmith hired by the Receiver witnessed the removal of furniture and art work from the residence by a third party.

The Receiver promptly contacted the Monrovia police department and filed a report. The Receiver investigated the removal of art and furniture and ultimately recovered the items a few days later after demanding that Xu direct the persons involved to return the items.

Subsequent to the takeover, the Receiver returned to the property to relocate the furniture pieces in the detached garage to a secure storage facility.

Upon arrival on April 16, 2014, the Receiver discovered the items had been stolen and again immediately filed a police report.

It appeared the detached garage door had been opened to access the items.

The Receiver again investigated the removal of the furniture and ultimately recovered the items, again after demanding that Xu direct the return thereof.

Nonetheless, the furniture had been completely disassembled and damaged; the items were located in a U-Haul trailer in the parking lot of a motel.

Although Xu represented that these items are worth material sums, both fine arts experts independently estimated their value to be under $10,000.
Why these antiques meant so much to Xu and who he'd hired to repeatedly attempt to steal them is not clarified.
Equally bizarre are the actions of Xu's ex-attorney, Vincent Messina:
During her initial investigation, the Receiver learned that, approximately one month before this case was filed, $5 million was transferred from ToPacific to the IOLTA trust account of attorney Vincent Messina.

The Receiver sought to recover the funds from Messina, which Messina refused.

The Receiver then asked Messina to agree to escrow the undisbursed funds pending further order of the Court and provide an accounting of the funds he received.

On April 4, 2014, Messina, the Receiver, and the Commission agreed that the undisbursed amount, $2,332,000, would be wired by Messina from various accounts he controls to the client trust account of Thompson Hine LLP, the law firm representing Messina, to be held in escrow pending further order of the Court.

Messina refused, however, to provide any information about the remaining $2,668,000, stating only that it was disbursed for "business purposes."

On April 8, 2014, Maranda Fritz of Thompson Hine confirmed that $2,133,000 had been received by Thompson Hine and is being held pursuant to the escrow agreement.

The remaining $200,000 to be held pursuant to the escrow agreement has not been received by Thompson Hine.

Messina originally stated that he had obtained and lost a $200,000 cashier's check from Bank of America, but stated that he filed a claim (a process which could take as long as 90 days) instructing Bank of America to return the funds to his account.

On May 19, 2014, Messina filed a declaration referencing the lost cashier's check and stating that "[a] total of $2,133,214.62 was transferred to the Thompson Hine account and Bank of America was asked to credit an additional $200,000 for transfer to Thompson Hine, bringing the total to more than $2.3 million."

On July 23, 2014, the Receiver contacted Bank of America, to whom she had previously issued a subpoena for Messina account records, about the status of the claim for the lost cashier's check.

Bank of America reported that no claim for the check had ever been made and the check had been cashed on June 16, 2014.

The information from Bank of America is inconsistent with the statements Messina made to the Court under penalty of perjury and Messina appears to have misappropriated or otherwise taken $200,000 of the funds he had agreed to escrow.

The Receiver further notes that the Court issued a freeze order at the April 24, 2014 hearing; accordingly, Messina's conduct with regard to this check on or about June 16, 2014, would appear to be contrary to the Court's order.

On April 8, 2014, the Receiver filed an Ex Parte Application seeking an order freezing Messina's accounts and requiring him to provide an accounting of funds he received from the Receivership Entities.

At a hearing held on April 24, 2014, the Court froze all funds received from the Receivership Entities in Messina's possession, ordered him to use best efforts to repatriate funds disbursed to third parties located abroad, and ordered him to provide the requested accounting.

The accounting records provided by Messina, which are incomplete, disclosed that he had transferred $1 million to International Market Ventures ("IMV"), a company owned by a close relative, Gary Messina.

Of the $1 million that went to IMV, $900,000 was then transferred to CNC Consulting, a Hong Kong entity  ("CNC"). Another $1,069,000 (for a total of $1,969,000) went to CNC either directly from Messina or through a person named Andrew Savor located in Toronto, Canada (the original payee on the $200,000 cashier's check).

The transfers to CNC were purportedly for Messina, Gary Messina, Savor, and other individuals to purchase a 45% interest in CNC.
I don't know how stupid Messina (who is an attorney no less) thinks the SEC and Receivership are, but for his part in trying to steal a few million in WCM777 Ponzi funds and lie about it in court, here's his current situation:
On May 7, 2014, the Commission filed a First Amended Complaint ("FAC") naming Messina, International Market Ventures ("IMV"), ToPacific, and To Pacific, Inc. (an affiliated entity with almost the exact same name) as relief defendants.

As noted above, the Commission sought an order appointing the Receiver for ToPacific and To Pacific, which was granted on May 21, 2014. The Court once again ordered a freeze of Messina and IMV's assets and ordered them to make all reasonable efforts to repatriate assets transferred to entities outside the United States.

On June 2, 2014, Messina and IMV filed a motion to dismiss the FAC. The motion was denied on July 10, 2014. The Court subsequently set an evidentiary hearing for September 5, 2014.

Messina and IMV moved for reconsideration, which was denied by order entered on August 12, 2014.
With all due respect owed to Mr. Messina, what an absolute dumbfuck. Seriously son, how far up your arse does your head have to be to think you'd get away with that sort of bullshit?
As to Phil Ming Xu's own business acumen,
KCM purchased the Glen Ivy Golf Course and the Links at Summerly Golf Course on September 10, 2013 and October 1, 2013, for $6,500,000 and $1,650,000, respectively.

Upon takeover, the Receiver discovered an overall lack of organizational and management oversight, including, but not limited to, the lack of bank reconciliations, business plans, and operating budgets for the golf courses.
During the course of WCM777's run, Phil Xu constantly preached lofty promises of vast kingdoms and effortless financial freedom for all. Yet when push came to shove, the operation of a simple golf course was half-assed.
Establishing and overseeing a kingdom on a mountain though? Yeah, no worries.
On the regulatory front, WCM777's problems in Peru are well-documented but apparently there were also issues in Taiwan:
The Receivership Entities' records show that $285,000 was paid to Robert Sensi between February 12, 2014 and March 10, 2014 for unspecified consulting services.

Mr. Sensi was described by Xu as a consultant hired to assist in addressing problems with authorities in Peru and Taiwan.

The Receiver issued a subpoena to Sensi (but) the documents produced by Sensi to date do not show what specific services were provided by Sensi, if any, or what legitimate expenses he incurred in performing such services, if any.

The Receiver has demanded further documents from Sensi and has been advised by Sensi's counsel that he is currently going through serious
medical issues and that the requested documents will be produced as soon as possible.
Riiiiiiiiiiiight. I wouldn't be holding my breath waiting for those documents to emerge anytime soon…
And then there was this part of the Receivership report, which is simply hilarious:
Approximately $203,500 was transferred to Jonathan Pollon, his company BBPride, LLC ("BBPride"), and Stephen J. Huntsman for the purpose of purchasing "Alluvial Gold Dore Nuggets" from sources in Kenya.

The Receiver issued subpoenas to both Mr. Pollon and Mr. Huntsman.

Records indicate the project failed because the purported gold sellers from Kenya were operating a scam and absconded with the funds.
Scammers got scammed. Oh the delicious irony.
All in all,
the Receiver has issued approximately 71 subpoenas, interviewed approximately 15 witnesses, and gathered documents from approximately 74 third parties and financial institutions.

To date, these efforts have generated $113,000 in direct recoveries and $2.92 million held in escrow pending further order of the Court (including a $750,000 settlement, subject to Court approval).

The Receiver's investigation and recovery efforts continue.
Not helping is the fact that, like many online Ponzi schemes today, WCM777's own financial records were a mess:
Another significant challenge has been obtaining the Receivership Entities' investor database, or alternatively reliable, comprehensive records which reflect the identities and contact information of investors, as well as the monies received from and disbursed to them.

The Receivership Entities did not keep accurate or complete books and records of their financial activities. Therefore, the Court ordered a forensic
accounting is necessary to provide accurate information about the sources and uses of funds of the Receivership Entities.

Due to the size and complexity of the alleged scheme, the number of affiliated entities and bank accounts, the high volume of transfers to, from, and between Receivership Entities, and the lack of a thorough and centralized accounting system, the forensic accounting project will take time to complete.
And for anyone still doubting whether or not this was all just a Ponzi facade hid behind cloud-computing:
Other than the golf courses and funds raised from investors, the Receivership Entities did not generate any revenue.

Even at this early point, the lack of any revenue or operations other than the golf courses provides evidence that generally supports the allegations in the (SEC's) First Amended Complaint.
It goes without saying that spending millions of invested funds on religious fantasies doesn't go hand in hand with paying out ridiculous Ponzi returns.
Looking forward,
The information recovered to date shows there are a large number of investors (currently believed to be in excess of 100,000) located around the world.

Some investors did not invest directly with the Receivership Entities, which is a complicating factor. It appears many investors many not speak English.

The Receiver will work with the Court and counsel to formulate a plan to give notice to investors (both domestic and foreign) to ensure that as many investors as possible have an opportunity to submit claims.

To this end, the Receiver will file a motion seeking authority to engage a claims administrator who can efficiently disseminate information to investors, maintain a current database of investor contact information, and, at the appropriate time, assist in the process of receiving and reviewing investor claims.

Additionally, through her investigation of web-based service providers, the Receiver was able to gain control over an account hosted by Liquid Web, which appears to contain various Structured Query Language (SQL) Databases that combine to make up investor data that may have been used to propel the online enterprise.

In an effort to further understand the data contained in these SQL databases, the Receiver has had AMA review the databases and prepare queries.

The first step in these efforts has been to produce a schedule of investors. Thus far, the Receiver has identified more than 100,000 unique e-mail addresses associated with investors located throughout the United States and abroad.

Early indications suggest this may only be a partial list of investors.

While the Receiver's efforts have resulted in recovery of what is believed to be an investor SQL database and some Quickbooks accounting data, in light of (a) the apparent lack of comprehensive investor data, (b) investor language barriers, and (c) investor confusion regarding amounts owed to them, an accounting of investor receipts and disbursements is necessary.

Further, to efficiently contact all investors of the enterprise, the Receiver intends to hire a third party claims administrator with particular expertise in efficient communications with large classes of investors located around the world.

As it is anticipated that these services will be significant, both in scope and expense, the Receiver intends to devise notice and claims procedures with the assistance of counsel.

The Receiver will then ask the Court to approve the procedures, as well as the Receiver's engagement of the proposed claims administrator.
Most of the properties Xu acquired with WCM777 funds have also or are in the process of being sold, with any funds recovered being pooled into the Receivership's assets.
In summation,
the Receiver and her professionals have made significant progress in a short period of time, but a substantial amount of work remains.
The task of cleaning up Phil Ming Xu'sWCM777 Ponzi empire mess continues…
Footnote: A full copy of the Receivership's second quarterly report for 2014 can be viewed over at the WCM777 Receivership website.