Zeniq Technologies lies about securities fraud in Dubai

In response to a securities fraud warning issued by Dubai, Zeniq Technologies has trotted out the "we're not doing the thing we're doing" defense.
Zeniq Technologies is the shell company behind Zeniq Coin. Zeniq Coin in turn is used by the Safir International Ponzi scheme.
Safir International solicits investment on the expectation of passive returns, paid through Zeniq Coin.
Obviously this is a financial service (securities offering), thus requiring registration with financial regulator.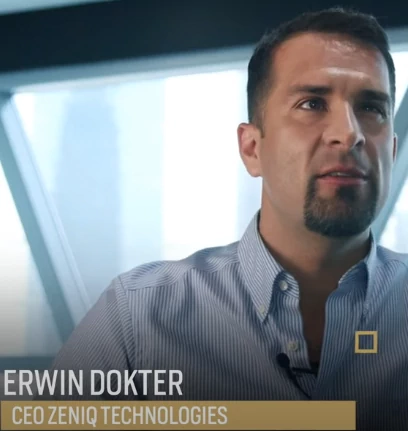 Zeniq Technologies represents it is based out of Dubai but isn't registered to offer financial services in Dubai.
This led to the Dubai Financial Services Authority's securities fraud warning on December 5th.
In response to the DFSA's warning, Safir Technologies issued a press-release on December 23rd.
Following inquiries with the Dubai Financial Services Authority (DFSA) regarding the possible registration or regulation of ZENIQ Technologies, the DFSA has issued a clarification in this regard on its website on 5 December 2021.

In this, it is stated: "… that ZENIQ Technologies is not, and has never been, authorized by the DFSA to provide financial services in or from the DIFC."

This is also completely correct as ZENIQ Technologies does not do this or intend to do this in any way.
We aren't doing the thing we are in fact doing.
Zeniq Technologies then doubles down on misrepresentation of the DFSA's warning, claiming
There is no WARNING from the DFSA in respect of ZENIQ Technologies, but rather a CONFIRMATION of its registration as a proper company!
Riiiiiiiiiiiiiiiigh……….t.
In late December UAE authorities threatened to start jailing "cyber criminals promoting cryptocurrency scams".
Over the past few years Dubai has emerged as the worldwide capital of MLM crypto fraud.
Whether the crime-riddled emirate starts holding companies like Zeniq Technologies accountable remains to be seen.
Update 21st October 2022 – Zeniq Technologies has deleted the cited press-release from its website.
This article originally contained a link to the press-release but I've now removed it.