Zeek Rewards Receiver's final distribution + closing case

The Zeek Rewards Receiver has filed two new motions; one requesting permission to make a final distribution, the other seeking to close the long-running case.
With respect to a final distribution payment to Zeek Rewards victims, the motion states;
The Receiver seeks approval of this Court to make a fifth and final distribution to holders of allowed Claims.

The Receiver plans to distribute an additional amount of approximately $10,000,000-$13,000,000 to claimants.
If the motion is granted, victims with a valid claim will be given until November 1st to make any Claims Portal changes.
After that checks will be issued. Any that aren't processed will be deemed "unclaimed property".
If the total amount of unclaimed property is $100,000 or more, the funds will be redistributed to valid claim holders.
If the amount is less than $100,000, unclaimed funds will be donated to charity.
The Receiver's other motion pertains to administrative closure of the Zeek Rewards case.
The Receiver believes it is time to administratively close the receivership while the Receiver completes the administration of the
RVG Estate in accordance with the mandates of the receivership and makes the final distribution.
The Receiver's motions were filed on October 6th. At time of publication decisions on both motions remain pending.
The Zeek Rewards Receivership was established in August 2012.
Over the course of its operation, the Receivership
recovered over $10 million from financial institutions and payment processors;
recovered "millions in assets" from Zeek Rewards insiders;
raised $10 million by selling default judgments obtained against Zeek Rewards' net-winners; and
distributed over $356 million to Zeek Rewards victims.
BehindMLM began coverage with our Zeek Rewards review in September 2011. Since then we've published two hundred and thirty articles covering the saga.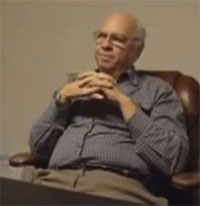 In 2017 Zeek Rewards founder Paul Burks (right) was sentenced to fourteen years in prison.
Burks, 74, is currently incarcerated in FCI Butler, a North Carolina medium security prison.
He is scheduled for release in February 2028.
Pending approval of the Receiver's motions, this also brings BehindMLM's decade long coverage of Zeek Rewards to a close.
Update 17th October 2021 – The court approved both the Receiver's motions on October 12th.
This means the Zeek Rewards case is now officially closed.
We don't have a date for final distribution but I'll continue to monitor the Receivership website as long as it's up.
Update 29th May 2022 – As of May 19th, the Zeek Rewards Receivership has been closed.