Zeek Reciever sues Gerry Nehra for over $100 million

In what is probably one of the more anticipated Zeek Rewards clawback efforts, Gerry Nehra is now being held accountable for his role in the $850 million dollar Ponzi scheme.
Filed on September 21st against  Gerald P. Nehra, Nehra and Waak, Gerald P. Nehra, Attorney at Law PLLC, Richard W. Waak and  Richard W. Waak Attorney at Law PLLC, the Receiver's lawsuit is part of ongoing efforts to 'recover damages for the harms incurred by RVG'.
Zeekler has been focused on compliance since last year when the company hired the Nehra & Waak law firm to review every aspect of the Zeekler program to ensure all was in compliance.
Rex Venture Group was the parent company of Zeek Rewards, who Gerry Nehra very publicly represented.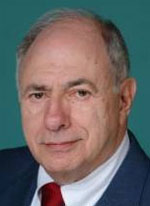 In an attempt to justify the guaranteed 125% ROI Zeek Rewards initially offered investors, said Paul Burks to a gathering of his top investors in late 2011:
Nehra had done some legal research for me in the past with "Free Store Club" years ago.

Seven of our key players in Zeek Rewards had a relationship with him and wanted to get him involved, cuz he's, he's probably the number one MLM lawyer in the world.

Just having him on retainer and having him on our team, it goes a long way from keeping anybody from launching an attack.

Because generally when Gerry Nehra is involved, the Feds know that he's cleaned up the act really well.
Meanwhile, according to the Receiver, the reality behind Nehra's representation of Zeek Rewards was an exhibit of "willful, wanton, and outrageous" legal failure:
By virtue of their knowledge of RVG and ZeekRewards and their legal expertise, Nehra and Waak knew or should have known that RVG was perpetrating an unlawful scheme which involved a pyramid scheme, an unregistered investment contract and a Ponzi scheme.

Despite this knowledge, Nehra and Waak encouraged investors to participate in the scheme by knowingly allowing their names to be used in providing a false façade of legality and legitimacy and gave improper legal advice that allowed the scheme to continue far longer than it would have without the Defendants' support.
To this day, how "the number one MLM lawyer in the world" failed to identify the Zeek Rewards Ponzi scheme defies belief.
Nehra and Waak's improper and negligent actions, which breached their fiduciary duties to RVG and assisted RVG's Insiders to breach their fiduciary duties, caused significant damage to RVG.

With their inside knowledge of multi-level marketing schemes and access to RVG's Insiders, Nehra and Waak knew or should have known that insufficient income from the penny auction business was being made to pay the daily "profit share" promised by ZeekRewards.

The Defendants knew or should have known that the money used to fund ZeekRewards' distributions to Affiliates came almost entirely from new participants rather than income from the Zeekler penny auctions.

Further, based on their inside knowledge and access, Nehra and Waak knew or should have known that the alleged "profit percentage" was nothing more than a number made up by Burks or one of the other Insiders.

With RVG's and the Defendants' knowledge, Affiliates regularly and openly touted the consistent payments in their recruiting of new participants.

This fake consistency should have, at a minimum, caused reasonably diligent legal counsel to inquire further about the validity of the alleged profits.

Indeed, the program publicly advertised historical average returns of 1.4% per day, which no legitimate investment could accomplish.

But, Nehra and Waak deliberately turned a blind eye to these incredible claims and chose not to seek further information.
As long as the money was flowing in, Nehra and Waak evidently didn't care what Zeek was.
It was or should have been obvious to the Defendants that ZeekRewards succeeded because it promoted this lucrative "compensation plan," offering large amounts of passive income to entice individuals to participate in the scheme.

Nehra and Waak knew that participants in the ZeekRewards scheme invested money in the scheme expecting that they would receive profits from the Zeekler penny auction or other Zeek efforts.

Thus, Nehra and Waak knew or should have known that RVG, with their assistance, was promoting an unlawful unregistered security.

Finally, Nehra and Waak knew or should have known that the ZeekRewards compensation plan was paying Affiliates to recruit other Affiliates in an unlawful pyramid-style payment system.

Nehra and Waak, although they knew or should have known that ZeekRewards was an unlawful Ponzi and pyramid scheme, nevertheless negligently and falsely told RVG that the structure of the RPP was "legally defensible."

This further encouraged the RVG Insiders' desires to keep the substance of the unlawful scheme intact as long as it was making them money.

Nehra and Waak continued representing RVG and billing it for their services through July 2012, the month before ZeekRewards was shut down.
And it wasn't just a failure to recognize the glaring Ponzi fraud taking place under their noses, Nehra and Waak also actively promoted the scheme too.
Because of the lucrative, seemingly "too good to be true" claims being made by RVG and ZeekRewards, many potential investors were skeptical of whether the scheme was legal and legitimate.

So, RVG enlisted the aid of Nehra and Waak and other legal counsel to assist in promoting and legitimizing the appearance of the scheme.
It was through this promotion, that Gerry Nehra and Richard Waak utterly failed the MLM industry as attorneys:
The Defendants knew or should have known that ZeekRewards was an unlawful Ponzi and pyramid scheme.

In addition to their legal experience and knowledge of the scheme, they received specific inquiries on this topic. As one individual wrote in an email to Nehra:

"Would you or Mr. Grimes be able to assist me in my responding to a request from a prospective affiliate . . . for me to provide a letter confirming that Zeekrewards and associated entities are not Pyramid nor Ponzi."

Yet despite their knowledge that ZeekRewards was a fundamentally flawed and unlawful pyramid and/or Ponzi scheme and was selling unregistered securities, the Defendants allowed RVG to use their names to encourage investors and potential investors to believe that ZeekRewards was a lawful enterprise.
And it wasn't just Zeek Rewards' management they failed, but its affiliates too:
Nehra and Waak knew that their continued representation of RVG encouraged prospective ZeekRewards affiliates to invest with the scheme and existing affiliates to continue investing, thus perpetuating the scheme, deepening RVG's insolvency, and causing significantly more loss to RVG than it otherwise would have incurred.

As one affiliate wrote to Nehra on April 27, 2012,

I have been advised by another affiliate of Zeekler that your company Nehra & Waak is the law firm hired by Rex Venture Group LLC to handle their legal affairs.

I am seeking to verify that this information is accurate.

You and your law firm are highly respected and would definitely bring some credibility to Rex Venture Group.

Another affiliate wrote to Nehra:

I am now leaving my job, that I have been working on these last 12 years, because I totally believe [in] this company [e]specially because of you . . . and of course Mr. Paul Burks and his incredible team.
The Receiver also calls out Zeek Rewards' pseudo-compliance, which he identifies Nehra and Waak to largely be the architects of.
Nehra and Waak knew or should have known that ZeekRewards was an unlawful program that might change its terminology and surface appearance but would not change in substance.

And the Defendants were closely involved in the cosmetic changes ZeekRewards made to the program during the summer of 2011 so the scheme could fly below the radar of government authorities.
Paid top dollar, this is the type of legal advice Nehra and Waak provided Zeek Rewards:
The Defendants' notes reflect that they were more concerned with terminology than with recommending substantive changes that would make the program lawful:

"Be careful. This program already looks a lot like gambling – You don't need to use gambling terminology in even your internal docs."

Further, Nehra and Waak reviewed and provided comments on an adjusted compensation plan provided to RVG by Keith Laggos in June 2011, noting that ZeekRewards should not speak of "selling businesses," since this is a "pyramid element," and that it should instead speak of "selling bids."

In another recommendation of terminology over substance, the Defendants encouraged ZeekRewards not to refer to affiliates' "purchasing" VIP bids, instead recommending that it should speak of the "sales" of VIP bids.

Similarly, they recommended that Zeek not state that affiliates were required to "purchase" a subscription – instead, Nehra and Waak recommended that Zeek use the term "earn qualifying PV" or "'sell' a subscription," because "If personal purchase of a commissionable product is the only way for an affiliate to participate in the cash rewards, the deal is a pyramid."
Rather than truly "clean up" Zeek Rewards as Paul Burks claimed, in reality all Nehra and Waak did was polish a Ponzi turd.
That polishing now sees the Receiver accuse them of legal malpractice, negligence and breach of fiduciary duty, aiding and abetting breach of fiduciary duty, unjust enrichment and constructive trust.
The Receiver alleges that Gerry Nehra and Richard Waak's conduct resulted in damages in excess of $100 million dollars. The Receiver is also seeking plus punitive damages, an award of full restitution and any transfer of funds, assets, or property from Zeek Rewards to either Nehra or Waak.
Gerry Nehra and Richard Waak were issued a summons on the 22nd of September, with neither of them having yet replied.
Stay tuned…
Footnote: Our thanks to Don@ASDUpdates for providing a copy of the Receiver's September 21st complaint against Nehra and Waak.
Update 15th October 2015 – Claiming that the SEC's complaint 'raises complex issues of law', Nehra has asked for an extension till the 16th of November to reply.
Doesn't seem all that complex to me. Zeek Rewards was a Ponzi scheme and as an attorney with adequate knowledge of such things you failed miserably in preventing it.
Update 17th November 2015 – As per a new filing on the 16th of November:
The parties are discussing details of a settlement and expect to reach an agreement shortly.

If no agreement is reached by the end of November, Defendants will file responsive pleadings.
Will be interesting to see if they reach a settlement and furthermore how much Nehra pays back. He's going to get hit again for TelexFree at some point too no doubt.