Affiliate claims World Ventures will sue Norway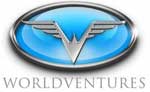 Following an investigation and court-approved declaration that World Ventures is a pyramid scheme, the company was forced to shutdown operations in Norway.
This, claims affiliate Steinar Husby, has cost World Ventures "many millions in Norway and abroad".
Husby, credited as the official spokesperson for World Ventures in Norway, joined the company back in 2010.
Desperate to get back to getting paid to recruit new World Ventures affiliates, Husby recently told Norwegian media he 'forecasts that World Ventures is going to bring proceedings against the Norwegian State.'
…again!?
World Ventures has already appealed the Norwegian Gaming Board's decision and lost… twice.
In May 2014 World Ventures filed an appeal against the decision to Lotterinemnda. Lotterinemnda reviewed the Gaming Board's decision and denied the appeal in November.
World Ventures then sought an injunction against the Gaming Board (Norwegian government), which was denied by a Norwegian Trial court in January of this year.
How much higher World Ventures can go is unclear, with there apparently being three court tiers in the Norwegian judicial system; District Courts, Courts of Appeal and then the Supreme Court.
I'm not sure which of these courts World Ventures lost their appeal in earlier this year.
In any event, with Norwegian law stating that
an MLM 'company must demonstrate that revenues are due to the sale or consumption of goods or services and not others recruited to the system'
And the Gaming Board revealing that some 95% of World Ventures' revenue in Norway was derived from affiliate recruitment, it would seem continuing to fight the case is a lost cause.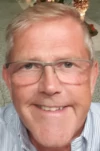 Husby (right) seems confident enough though, claiming that World Ventures affiliates don't earn recruitment commissions.
"We earn nothing on recruiting new sales representatives in the sales of our membership product," said Husby.
Given World Ventures' recruitment-driven business model, whether Husby's aware of how he's been getting paid in World Ventures these past five years is unclear.
With lawyers purportedly being dragged in from the US (World Ventures isn't all that big there and has yet to attract regulatory attention), Husby assured Dagens Naeringsliv that World Ventures 'has the muscle to take the fight against the state'.
WorldVentures receive legal assistance from lawyers Håkon Juell Hassel, partner in Elden & Co, and has recently strengthened the team by assigning Schjødt partner Halvor Manshaus.

The Norwegian lawyers will now collaborate with lawyers from the United States to prepare a writ of the state.
Meanwhile World Ventures themselves don't appear to be willing to wait and see if a Norwegian court will declare pyramid schemes which derive 95% of their revenue from recruitment legal.
In a memo recently sent to the Gaming Board, the company advised it 'plans to resume operations in Norway during the summer.'
The Gaming Board responded by issuing a warning to the general public:
Based on how things currently stand with us, WorldVentures' business is illegal in Norway. Thus I would warn people against going into the business.

We have received no information about whether World Ventures business is different now than at the time when we investigated whether the company's operations were illegal.
Husby claims modifications have been made to World Ventures business model, bringing it into compliance with Norwegian law:
The company has adapted to the prohibition decision by the Gaming Board.

The Gaming Board has threatened us with jail and police on the basis of the old model, but we're going to start up with a new model that we are confident that is within the requirements of the audit.

The "relaunch" of World Ventures will take place alongside the company's lawsuit against the state. The lawsuit aims to reintroduce WorldVentures' 'old' model.
Details of World Ventures Norway-specific business model have yet to emerge.
The Gaming Board meanwhile advised that anyone caught promoting World Ventures in Norway, would be dealt with by the agency itself or reported to the police.
Stay tuned…