Seacret Direct signing WorldVentures affiliates, failed merger?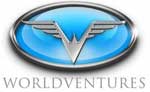 A cloud of uncertainty remains hanging over the announced WorldVentures and Seacret Direct merger.
In the meantime, WorldVentures has sent out an email to its affiliates containing an interesting "commission clarification" clause.
Last we reported Seacret Direct's acquisition of WorldVentures appeared to be on the rocks. That was on December 11th and, at least as far as I know, there have been no further developments.
WorldVentures hasn't touched their official Facebook page since November 12th. Seacret Direct's marketing continues whilst ignoring the elephant in the room.
Both companies' affiliates appear to have been left in limbo regarding the status of the merger.
In today's email update, WorldVentures has provided affiliates with a signup process to become a Seacret Direct affiliate.
As stated, the relationship between the two companies and what is going on behind the scenes remains murky.
What WorldVentures affiliates do know is that if they sign up as a Seacret Direct affiliate, any commissions owed aren't part of the deal.
As per the "commission clarification" clause in the Seacret Direct affiliate agreement;
By selecting "I agree" and by registering as an agent and sales representative of Seacret Direct ("Seacret"), I acknowledge and agree that I have been advised and informed that I am registering as a Seacret agent only, and that Seacret shall be responsible for paying commissions to me based only upon my sale of Seacret products, goods and services.

I further understand and agree that if I am owed any commissions, payments or other obligations by Spherature Investments LLC, World Ventures Holdings, LLC,World Ventures Marketing,Rovia, LLC or their affiliates (collectively, "WV"), Seacret shall not be responsible or obligated in any way to satisfy WV's obligations or to pay me any such WV commissions, payments, or other obligations.

I hereby knowingly and intentionally release Seacret from, and waive any right to sue or hold Seacret responsible for any commissions, payments, or other financial or other obligations owed to me by WV or any support or fulfillment services owed to me by WV and related to the marketing or sale of WV products and services.
In a nutshell, Seacret Direct won't be honoring owed WorldVentures commissions.
That this is on the standard Seacret Direct registration offered to WorldVentures affiliates, suggests WorldVentures' non-payment of commissions is widespread.
The total dollar amount owed in unpaid WorldVentures commissions is unknown.
Personally I'd never heard of Spherature Investments. I went and looked them up and apparently that's the parent company of both WorldVentures and Rovia.
Corporation Wiki lists Spherature Investments' owners as Wayne Nugent, Daniel Stammen, Michael A. Azcue and Kenneth J. Doherty.
I'm taking it for granted that as part of whatever the current agreement is, money flowed from Seacret Direct to Spherature Investments' owners.
Will any of it be used to pay owed WorldVentures commissions?
Well, that's the (multi?) million dollar question hey.
The Seacret Direct registration clause certainly suggests that WorldVentures commissions will continue to go unpaid. Otherwise why feel the need to point out to anyone who signs up that Seacret Direct isn't liable?
And of course the continued corporate radio silence from both companies is deafening. What a mess.
Update 23rd December 2020 – WorldVentures filed for Chapter 11 bankruptcy on December 22nd, 2020.