Wayne Nugent's secret WorldVentures bankruptcy payments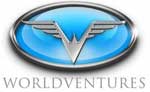 The beef between WorldVentures' current owner, Verona International Holdings, and former owner Wayne Nugent is starting to take shape.
We first came across news of a potential lawsuit between Verona and Nugent a few weeks ago.
An interpleader complaint, filed by Seacret Direct against Nugent, details payment issues between the parties.
As revealed in Seacret's November 19th complaint filing, WorldVentures' parent company, Spherature Investments, filed suit against Nugent on October 29th.
So why didn't I report on the original lawsuit filed almost a month ago?
I missed it on the case docket.
As I write this there are over seven hundred entries on the docket. It's one of the busiest dockets I've ever seen and, even if I check every few days, there's typically a mountain of lengthy entries to skim through.
This one slipped through the cracks. That's on me.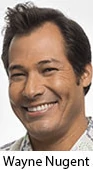 Bringing up WorldVentures' complaint against Nugent, we learn Spherature Investments isn't happy with their current CEO.
Nugent is the managing member and Chief Executive Officer of Spherature Investments, LLC.

In his role as CEO, Nugent owed a fiduciary duty to the Company.

The global Coronavirus pandemic hit the Company's already declining revenue very hard, which caused the Company's debt load to become insurmountable.

The Company was a sinking ship.

Chief Operating Officer Michael Poates was hired specifically for the purpose of restructuring the Company's debt.
Poates made cuts and executed a plan to bring WorldVentures back to profitability, which included paying outstanding owed commissions.
With Nugent's approval, Poates was working directly with a major international investment bank, which had valued the Company between $80,000,000 and $120,000,000 and offered to secure investments that would allow the Company to repay 100% of its debts including the pastdue commissions.

There was only one problem with that plan: Nugent would have to give up his controlling interest in the Company.

Instead of honoring the Company's debt obligations, Nugent instead chose to "push the women and children out of the way" and save himself.
The complaint goes on to state the bungled Seacret merger, which Nugent orchestrated, forced WorldVentures 'into bankruptcy and caus(ed) more than $100,000,000 in damages'.
As part of selling WorldVentures affiliates to Seacret, Nugent signed a Letter of Intent (LOI).
Nugent made sure to "get his" and to "get his" BEFORE the Company's Sales Representatives would be paid even so much as $1 of their past-due commissions.

In fact, the LOI contemplated that Nugent would receive millions of dollars from a 2.5% override on all sales generated by the Company's Sales Representatives at Seacret BEFORE Seacret would begin to repay commissions to the Sales Representatives.

But Nugent did not stop there. The LOI included additional compensation to Nugent including:

(1) an executive title of Chief Visionary Officer;

(2) a top position as a sales representative at Seacret;

(3) membership interests equal to 5% of Seacret when the Company's Sales Representatives achieve $200,000,000 in sales at Seacret; and

(4) an additional 5% membership interest in Seacret when the Company's Sales Representatives achieve $400,000,000 in sales at Seacret.

In addition to paying Nugent before the Sales Representatives, the LOI did not provide for the repayment of the Company's general unsecured debts.
Not quite an exit-scam. More of a "I'm getting paid regardless of what happens next" agreement.
As alleged by Spherature Investments;
Nugent intentionally excluded legal counsel from the negotiation of the LSA because he knew it was an unlawful fraudulent transfer and that legal counsel would never approve the LSA.

Nugent's contention that the LSA would protect the Company's Downline is belied by the fact that the separate LOI provided that Nugent would be paid millions of dollars BEFORE the Sales Representatives would receive even $1 of their pastdue commissions.

Predictably, after the Downline was transferred to Seacret, the Company's revenues plummeted more than 50%.
While that happened, Nugent retained his $500,000 a year position as WorldVentures' CEO.
It is also now publicly revealed that
Unbeknownst to the Company and other board members, Nugent has been receiving commissions as a sales representative of Seacret since the execution of the LSA.

The Company recently learned that – while serving as CEO of the Company and participating in highly confidential discussions as a Company board member – Nugent was compensated by Seacret in
the approximate amount of $1,200,000.

Nugent never disclosed to the Company or its board members the existence of this egregious conflict of interest, and, on several occasions, denied that any conflict existed.
Seacret would eventually stop paying WorldVentures. They didn't stop paying Nugent.
Spherature Investments charges that 'Nugent's actions breached his fiduciary obligations to WorldVentures'.
Furthermore Spherature Investment cites a 2018 company agreement, barring Nugent from "being a Sales Representative with Seacret".
Each Member hereby covenants and agrees during the Restriction Period not to become a Restricted Affiliate with any Competing Business that resides in or operates in the Territory.
Nugent signed the agreement on behalf of his company KGS Services, LLC.
In blatant disregard of the non-compete obligations in the Company Agreement, Nugent signed the LSA and became a sales representative of Seacret as a result.

As a result of this breach, Nugent has been paid approximately $1,500,000.

As a result of Nugent concealing assets from the Company's bankruptcy estate, the Company has suffered and continues to suffer irreparable harm to its business, its creditors, and the ability to effectuate a successful chapter 11 bankruptcy
Across four causes of action, Spherature Investments' lawsuit accuses Nugent of
breach of fiduciary duty;
aiding and abetting a fraudulent transfer;
bankruptcy fraud by concealing assets; and
breach of contract
Relief sought includes damages, disgorgement, pre and post judgment interest and legal costs.
Seacret's Interpleader Complaint pertains to $18,234 they don't want to transfer to either Spherature or Nugent, until Spherature's lawsuit is resolved.
There's a lot of mud here and it's pretty much on everyone involved, with the possible exception of WorldVentures itself (at least with respect to this particular incident).
Nugent, as previously stated, appears to have screwed WorldVentures and everyone in it for his own financial benefit.
Seacret played into that with some massively shady deals. I imagine that, and Seacret easily being the primary beneficiary of this mess, gave WorldVentures significant leverage in settlement negotiations.
In sworn testimony, Head admitted that at least 15,000 Members and Sales Representatives are doing business with Seacret, with "most" of these Sales Representatives now no longer actively marketing WorldVentures' Services.
As a result of those negotiations, Seacret will pay millions in unpaid commissions owed to top former WorldVentures affiliates.
No idea if Eddie Head knew of Nugent's deal, but at the very least he was a part of negotiations that ultimately primarily benefited him and Nugent.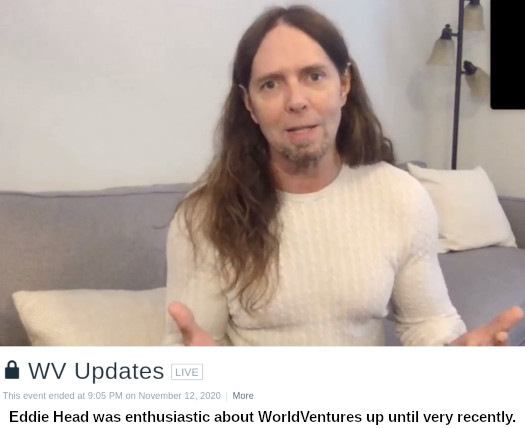 Head was also tasked with selling WorldVentures affiliates on a deal that ultimately screwed WorldVentures and anyone that stuck with them over.
Spherature Investments is currently petitioning the court for access to Wayne Nugent's tax records.
I'll continue to monitor the case docket for updates.
Update 19th December 2021 – Wayne Nugent has been ordered to turn over his tax records to Spherature Investments.