World Ventures a pyramid scheme in Norway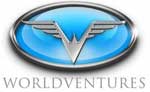 Whilst it's true that World Ventures don't directly financially compensation you for bringing others to the business itself, you still have to bring others to the Rovia business to get anywhere in the compensation plan. And this, despite being a third party recruitment is still recruitment dependent MLM.
Just under a year ago the Norwegian Gaming Board announced that they had launched an investigation into World Ventures. At the time the investigation was revealed, this is what I wrote:
Concerned that World Ventures might be a "pyramid" and in violation of Norway's "Lottery Act", the Norwegian Gaming Board issued a press release yesterday stating

(The) Gaming Board has established a supervision of the company World Ventures's activities in this country. We shall consider the Company operates in violation of Lottery Act which says that the pyramids are illegal.

Lottery Act § 16 states that it is forbidden both to create, operate, participate in or distribute pyramids.

The Act defines the pyramid as "pyramid sales system where the consideration paid for the opportunity to earn income, mainly because the other offices of the system, and no sale or consumption of services or other benefits."

Looking at World Ventures' compensation plan, it's pretty much a given that they are going to fall foul of the Lottery Act's pyramid scheme definition.
Nine months later and the Gaming Board's investigation has concluded.
The verdict?
World Ventures is an illegal pyramid scheme.
The company World Ventures markets memberships in a travel club that will provide discounts on vacation accommodation throughout the world. These holiday are sold through the company Rovia.

World Ventures also offers these memberships to sales representatives. The company's sales representatives receive commissions and bonuses when they sell company membership. In addition, they also receive commissions from memberships sold by other sales representatives in the levels below them, akin to a pyramid structure.
In determining World Ventures to be a pyramid scheme, the Norwegian Gaming Board has ordered the company 'stop all sales activity in the country'. The Board also reported that
At the end of May 2013 had WorldVentures 3654 members in Norway. About 95 percent of the members were also sales representatives.
With 95% of the company's revenue in Norway being sourced from affiliates and paid out on recruitment of new members, it's clear why the Gaming Board reached their decision. No doubt similar figures are evident in World Ventures' business operations elsewhere in the world, revealing that without the recruitment commissions, that the World Ventures so-called product offering is not viable at a retail level.
The Gaming Board concludes that World Venture's activities in Norway are an illegal pyramid game because revenues almost exclusively come from recruiting members and not the sale of travel residence.
For those curious, the Gaming Board's analysis criteria (from Norway's Lottery Act), is similar to what I use here at BehindMLM when I review MLM companies:
According to the Lottery Act, at least half of the revenues (of a company) must be real product sales. If not, the company is regarded as an illegal pyramid scheme.
As it stands World Ventures has two weeks to comply with the Gaming Board's order, with failure to do so resulting in further actions against the company locally (to be determined should World Ventures not comply).
World Ventures response to all of this?
Håkon Juell Hassel, a lawyer from the firm "Elden" (recently hired by World Ventures to replace their regular Norwegian lawyers), told Norwegian media outlet "Dine Penger" that
World Ventures dispute sthe basis the ban is imposed on. The company looks forward through the legal process to a thorough and objective review of the basis on which the Gaming Board has made their decision.

It is our opinion that the Authority's basis in both fact and law is untenable.
Yeah… 95% affiliate funded revenue and recruitment commissions? Good luck with that fellas.
Whether or not the Gaming Board decision will have a wider effect on World Venture's global operations remains to be seen. But I think it's pretty clear, based on the facts and figures made public by the Gaming Board, that World Ventures are indeed a global pyramid scheme.
You pay your membership fee and then get paid to recruit others. Follow the money people, it's as simple as that.