$7.7 million final judgments conclude SEC's Wings Network lawsuit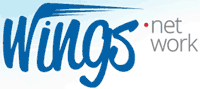 The SEC's fraud lawsuit against Wings Network (Tropikgadget) began back in February 2015.
Last year several final multi-million judgments were entered against Wings Network and its top affiliates, with a recent $7.7 million dollar judgement now bringing litigation to a close.
The SEC's complaint against Wings Network and its affiliates related to securities fraud.
Part of that litigation saw Andrew Arrambide of Utah, Paulo Hideki Koga of Brazil and the Florida shell companies Uninvest Financial Services, Corp., RST5 Investments LLC and Parkway Real Estate LLC named as defendants.
In a February 24th, 2017 decision, final judgements were entered against all five defendants.
In addition to prohibiting the defendants from further violating the Securities Act and promoting pyramid schemes, the following disgorgement payments were also ordered:
Andrew Arrambide – $106,568
Paulo Hideki Koga – $528,344
Uninvest Financial Services – $4,815,892
RST5 Investments – $2,017,765
Parkway Real Estate – $312,185
Previously ordered disgorgements and/or penalties include:
Wings Network (Tropikgadget) – $26.9 million
Compasswinner – $8.1 million
Happy SGPS – $1.1 million
Sergio Henrique Tanaka – $1.9 million
Carlos Luis da Silveira Barbosa – $300,284
Claudio de Oliveira Pereira Campos – $150,000
Viviane Amaral Rodrigues – $462,404
Wesley Brandao Rodrigues – $162,404
Simonia de Cassia Silva – $141,307
All in all the SEC managed to recover $46.8 million from Wings Network and its affiliate scammers.
BehindMLM reviewed Wings Network and first warned consumers of potential fraud back in December, 2013.
The SEC's February 28th press-release notes 'the court's entry of the final judgments concludes the SEC's litigation of this matter in its entirety'.