Final judgements entered against Wings Network scammers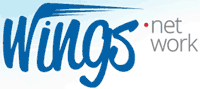 Last we checked in on the SEC's case against Wings Network, parent company Tropikgadget was ordered to pay disgorgement of $25,213,990, prejudgment interest of $961,742, and a third-tier civil penalty of $725,000.
On August 31st a Massachusetts Federal Court entered final judgements against Wings Network management and two top affiliates.
Final judgments were entered against Sergio Henrique Tanaka of Sao Paulo, Brazil and Davie, Florida; Carlos Luis da Silveira Barbosa of Lisbon, Portugal; Claudio de Oliveira Pereira Campos of Lisbon, Portugal; Viviane Amaral Rodrigues of Clinton, Massachusetts; and Wesley Brandao Rodrigues of Marlborough, Massachusetts.
In addition to finding the five defendants in violation of the Securities Exchange Act,
the judgments also order Tanaka to pay a total of $1,944,147, Barbosa to pay a total of $300,284, Campos to pay a total of $150,000, Viviane Rodrigues to pay a total of $462,732, and Wesley Rodrigues to pay a total of $162,404 in disgorgement of ill-gotten gains, prejudgment interest, and a civil penalty.
Earlier this year Simonia de Cassia Silva, a Massachusetts Wings Network affiliate, was ordered to pay back $141,307.86.
The SEC's complaint against Wings Network was filed in February of 2015. Litigation against the remaining eight affiliate defendants continues.