WCM777 victims object to disallowed claims, Receiver responds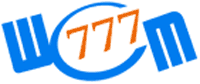 One of the pitfalls of Ponzi scheme investment is depositing funds directly with the scammer who recruited you.
In the event the Ponzi scheme is shut down by regulators, such transactions are difficult to track and typically result in a victim claim being disallowed.
Unfortunately more than a few WCM777 Ponzi investors deposited funds into the scheme via their uplines. They're now learning the hard way that the decision will likely cost them thousands of dollars.
Mayra Hernandez
Mayra Hernandez identifies herself as a "victim of fraud".
In October 2013 Nora Velasquez,  a friend of Hernandez, signed up as a WCM777 investor.
Hernandez acknowledges she was aware Velasquez was receiving 'commission and points (for) referring as many people (as) she could', but eventually signed up under her anyway.
Hernandez was pitched WCM777 by Velasquez via a presentation, which she claims left her feeling it was "a solid company".
Hernandez joined WCM777 and initially invested $2000. Shortly after she invested another $4400 ($2400 of which appears to be reinvestment of referral commissions).
To pay for her Ponzi investment, Hernandez loaned money from a friend.
Hernandez was told by Renato Rodrigues (who she identifies as "a leader"), that she had to pay cash directly to Velasquez.
Having deposited $4000 with Velasquez, Hernandez has no paper trail to track the $6400 she claimed to have invested.
Before WCM777 was shut down by the SEC in early 2014, Hernandez managed to recruit her mother ($4000) and two sisters ($2000 and $16,000).
Together, Mayra Hernandez's family lost a total of $26,000.
None of Hernandez family members withdrew any money. Hernandez's sister, Alexander Munoz, claims this was because she 'thought it was a good business or investment'.
German Velasquez
German Velasquez identifies himself as "a truck driver".
In November 2013 Velasquez was approached by Jose Cuevas to invest in WCM777.
Velasquez claims WCM777 'appeared to be a legitimate investment', so he invested $10,000.
The following week Velasques invested another $10,000. A month and a half later he invested yet another $10,000.
Velasquez is 61 years old and claims this money was for his retirement.
Velasquez paid cash firectly to Jose Cuevas and Rafael Prieto. Velasquez claims he was told
not to deposit the money directly to the company, because it would take a week longer to appear in the system.
Velasquez identifies his "upline leader" as Renato Rodrigues.
Carlos Esquivel
Carlos Esquivel identifies himself as a "workman worker" who fixes bicycles.
Esquivel was recruited ino WCM777 by Linda Mejia, Mayra Hernandez's mother.
Esquivel claims he had $2000 saved 'in the event that either my family or I have an emergency'.
After being pitched WCM777 by Linda Mejia, Esquivel invested the $2000 'to make it pay more'.
Esquivel invested the $2000 as cash paid directly to Mejia.
Esquivel has no record of where his money went, other than a bank statement showing his $2000 withdrawal.
Laura Bacinich
Laura Bacinich identifies herself as a resident of California.
In June 2013 Bacinich was pitched WCM777 in an Orange County restaurant by Joe Carr.
Bacinich describes Carr as a "long time and trusted friend".
Carr told Bacinich
the ONLY way to invest in WCM777 was to pay money to my immediate up line.

Joe Carr was my immediate upline, of which he informed me that Lance Lee was his immediate upline.
Bacinich invested $28,000 into WCM777 via checks she handed to Joe Carr.
Carr told Bacinich 'he would give these checks/monies to Lance Lee'. Lee purportedly deposited the checks with WCM777's office in Pasadena.
Bacinich claims part of the reason she invested so much into WCM777, was because she saw articles claiming
banquets (were) being held in honor of Dr. Phil Ming by the Los Angeles Mayor.
After her sizable investment, Phil Ming personally approached Bacinich to pitch a purported IPO of WCM777.
Bacinich was purportedly told
WCM777 was first founded in 2003 in Pasadena, CA as an asset management firm for high institutional government and investment firms.

WCM represented it had 8 offices in the US, China and Japan.

Dr. Phil Ming represented he branched out to form WCM777, which stood for 7 Compensation Plans, 7 Days per Week and 7 Products with cloud technology.
Ming offered Bacinich stock in Topacific, an0ther of his companies.
Bacinich invested another $9500 for what she believed were shares in Topacific.
The Receiver alleges Bacinich withdrew $2494 from WCM777. Bacinich denies this claim.
As the SEC closed in on Ming and WCM777, Bacinich claims she was "completely in the dark".
Later on, these rumors of the SEC seizing and shutting down WCM777 were verified  and true.

I felt so sick that I had been scammed.
Bacinich filed a victim claim for $33,500 in losses. After an investigation by the Receivership, Bacinich's claim was partially allowed for $8000.
Amalasothy Croos
Amalasothy Croos invested $10,000 into WCM777.
He did this by depositing funds directly into a Bank of America account in the name of Juan Montero (Croos does not indicate whether Montero was his upline).
After investing funds, Croos received a "Unity Card". Croos asserts this card proves funds he deposited into Montero's bank account eventually reached WCM777.
Croos does have a deposit slip for his Bank of America deposit, however 'Bank of America deposit slips do not print the name of the account holder'.
Croos suspects this is why the Receiver disallowed his claim.
The Receiver also advised the Court that investor claims were disallowed because the invested funds "may or may not have ever reached the Receivership Entities."

However, I ask that the Court and the Receiver consider the issuance of the "Unity Card" in my name as evidence that my investment did reach the "Receivership Entities".
The Unity Card Croos refers to appears to be a membership card for Unity Mall, a WCM777 entity.
WCM777 Receiver's Response
The WCM777 Receiver's reasons for denying the above claims are as follows:
Mayra Hernandez
Ms. Hernandez provided no documents in response to the deficiency notice that was issued to her, and with her objection to the Motion, she provided only email correspondence (no bank documentation).
German Velasquez
German Velasquez – submitted a claim stating he invested $40,000 on October 4, 2013, with pages of his bank statements highlighting three $10,000 cash withdrawals on October 4, 2013, October 8, 2013, and December 3, 2013, plus a $5,500 withdrawal on December 4, 2013, which (per his objection) does not appear to be claim related.

No documents were provided in response to the deficiency notice issued to him, and with his objection, he claimed only $30,000 and provided the same bank statements reflecting only the three aforementioned $10,000 cash withdrawals.

There are no further bank records indicating whose account said funds were deposited into.
Carlos Esquivel
Carlos Esquivel submitted a claim in the amount of $2,000 with only a copy if his identification card.

Mr. Esquivel provided no documents (bank or otherwise) in response to the deficiency notice issued to him or with his objection to the Motion.
Laura Bacinich
Ms. Bacinich's claim was partially allowed in the proposed amount of $8,000.

This is because she provided bank records supporting transfers to the company and a Leader totaling $13,000.

Ms. Bacinich also claimed to have received $5,000 from WCM.

Accordingly, Ms. Bacinich's total claim was partially allowed in the net amount of $8,000.

The remaining transfers claimed by Ms. Bacinich, however, had no or insufficient bank record support (e.g., canceled check made payable to "Cash" with no records regarding the ultimate deposit of said funds) and could not be verified.

If, prior to November 21, 2016, Ms. Bacinich provides documents showing that her remaining transfers were received by the company or a Leader, the Receiver will review such documents, and, if appropriate, make an adjustment to the proposed allowed amount of her claim.
Amalasothy Croos
Amalasothy Michael Croos submitted a claim to the Receiver in the amount of $20,000.

The claim could not be verified and was therefore disallowed.

Mr. Croos provides deposit slips showing two cash deposits – one for $2,000 and one for $7,000 – into an unknown bank account.

Mr. Croos contends the unknown bank account belongs to a Leader, Juan Montero, but there is no evidence supporting that statement.

The unknown bank account could belong to anyone.

This is also another (common) case where Mr. Croos originally submitted a claim for $20,000, but now states that he has a claim for $10,000 and provides deposit slips into an unknown bank account totaling $9,000.

If Mr. Croos provides documentation showing that the $9,000 was received by Mr. Montero prior to November 21, 2016, the Receiver will review such documentation and, if appropriate, make an adjustment to the proposed allowed amount of Mr. Croos' claim.
Conclusion
In case you're wondering why the Receiver demands explicit evidence linking invested funds to WCM777, the reason is because so many affiliates file dubious claims.
Many cash claimants who have provided no or insufficient bank record support do not delineate between actual funds paid versus those believed to be earned.

There are countless examples of this, all of which are relevant and some of which are material (investor claimed $96,000, but
paid $48,000).

If the Receiver accepted ancillary records proving such claimant was in the system without confirming with bank records what was actually paid, the claimant's proposed allowed claim would be overstated by $48,000.
Affiliates also often try to claim the monopoly money they are paid in their backoffice, which they reinvest back into the scheme.
There are instances where the exact same deposit slip into a non-Receivership Entity account was used to support multiple claims.

Manually keeping track of what deposit slips (date, amount, account, etc.) were used for each claim would require a significant amount of time and expense.

As a result of these flaws, if the Receiver relies on incomplete or non-bank data, the Receiver's recommendations as to which of these claims should be allowed and disallowed would be inherently subjective; if there are no bank records showing a transfer of funds, decisions would necessarily turn on various other ancillary documents and information.

Considering the innumerable variations in the documentation and circumstances, it would not be possible to apply one set of objective criteria to all claims.

Difficult and subjective lines would have to be drawn between allowed and disallowed claims and such lines would inevitably seem arbitrary and unfair to those who were disallowed, resulting in more disputes and oppositions from claimants.
Pending a decision on the above oppositions, the Receiver has also asked the court to approve a $21 million dollar payout on approved claims.
Clearly the victim claim system isn't perfect, however the alternative is to start paying victims on unsubstantiated claims. Or claims where the only substantiation is highly subjective and/or non-conclusive.
In light of the depressing WCM777 victim stories featured in this article, it is particularly alarming that paying uplines directly is still practiced in the MLM underbelly.
One of the, if not the largest, MLM Ponzi schemes currently operating is OneCoin.
After losing over a dozen bank accounts in as many countries, earlier this week OneCoin lost it's last remaining bank account.
While the operators of the scam scramble to come up with an alternative, affiliates have been advised to accept payment directly from new recruits.
And they're not the only ones. The amount of bitcoin-based cash gifting schemes that have launched over the past few months is ridiculous.
Each of these scams sees affiliates pay eachother directly via bitcoin. In the event of a regulatory shutdown and seizure of bank accounts, victims will have no way of verifying funds they deposited with their upline.
Learn from WCM777 victim's mistakes. If you were to ask any of them if they now regret not waiting an extra week and depositing funds directly into the scheme, what do you think the answer would be?
Or better yet, don't kid yourself that investing in Ponzi schemes is going to make you rich.