WCM777 victim claims will be paid "within the next week or so"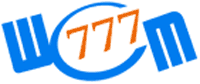 Good news for victims of the WCM777 Ponzi scheme, with the Receiver revealing allowed claims will be paid out "within the next week or so".
The Receiver's announcement was made as part of her twelfth Interim Report.
The Receiver currently has a $27.5 million cash balance to honor approved victim claims with. The first distribution to WCM777 victims is going to be around $21 million, representing a 41.5% recovery.
Other items covered in the Receiver's report include
the sale of a New Cuyuna Property for $492,275
a recovery of $128,526 from the Glen Ivy Golf Course water deposit
the sale of the Diamex Diamonds to a private buyer for $2000
$2250 recovered so far as part of the Zayda Alberin settlement
"ongoing efforts" to enforce judgement against Huajian Wu and Yuanhao Inc.
The next WCM777 Receivership report is due in April, 2017.