WCM777 Receiver recovers $72,500 from Zayda Aberin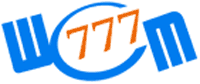 In March 2014 Phil Ming Xu transferred $750,000 to James Dantona and his company Governmental Impact.
Dantona and Governmental Impact kept $425,000 and transferred $325,000 to Zayda Aberin and her company ZHB International Corp as a "finder's fee".
In any event, Dantona has since settled with the Receiver. Aberin and ZHB International Group initially ignored legal proceedings against them and as a result had default judgement rendered against them for the full $325,000.
After the default judgement an attorney representing Aberin contacted the Receiver and initiated settlement negotiations.
They have also filed a motion seeking to set aside the default judgement order, which will be decided on August 8th.
In light of a proposed settlement filed by the Receiver on July 28th, it's likely the default judgement order will be vacated.
As per settlement negotiations between Aberin, ZHB International Group and the Receiver;
Aberin and ZHB asserted they have limited ~nancials means and provided a number of their financial records in support of this assertion for my review.

I have also independently obtained various bank records for Aberin and ZHB's accounts going back a number of years.

From my review of the records provided by Aberin and ZHB, and the records I independently obtained, I have located no significant assets for Aberin or ZHB, other than a residential property (the "Property") that Aberin uses as her primary residence.

Although the Property has a substantial estimated value of approximately $2.6 million, it is also heavily encumbered by a first mortgage and a line of credit which, based on records I have reviewed, result in net equity of approximately $400,000.

Other than the Property, I have not located any significant sources of assets to pursue collection.
The property was not purchased with WCM777 funds.
Exactly what Aberin did with the $325,000 she received is unclear.
On July 14th the Receiver attended a mediation conference with Aberin, who represented her 'net worth is severely limited … no greater than $100,000'.
ZHB International is worth nothing as it has since been dissolved.
Based on these representations and after weighing the anticipated costs of continued litigation and the expected time and effort required to seek collection, I agreed to and executed a Settlement Agreement & Release dated July 14, 2016 with Aberin and ZHB, subject to Court approval.
The proposed settlement amount is $72,500, equating to just 22.3% of stolen Ponzi funds Aberin and ZHB received.
I have not located any significant sources of assets for recovery other than the Property used as Aberin's current residence.

Although the Property has substantial estimated market value, it is heavily encumbered by an existing mortgage and a line of credit, and I anticipate Aberin may claim a homestead exemption which would further reduce the amount of equity available for collection.

In addition, I understand that the history of title to the Property is such that any efforts to seek collection against the Property will likely require significant additional time and costs to pursue.

Therefore, in all likelihood, continuing to incur expenses in litigation (in this Court and possibly on appeal), and seeking collection would simply reduce, and perhaps negate, the receivership estate's net recovery from Aberin and ZHB, and may not result in any greater recovery for the estate than provided by the terms of the Settlement Agreement.
As per the proposed settlement agreement, Aberin and ZHB will make one immediate payment of $5000 and then sixty monthly payments.
To secure the Monthly Payments, Aberin consents to having a lien recorded against the Property, and has provided a fully executed and notarized deed of trust to be recorded by the Receiver upon this Court's approval of the Settlement Agreement.
Bit of a disappointing outcome (in that where the money went has not been publicly disclosed), but clawing back any money that will go to Ponzi victims is still better than nothing I suppose.
The Receiver's proposed settlement agreement with Zayda Aberin and ZHB International Corp was filed on July 28th and is awaiting a decision.
Update 19th August 2016 – On August 17th Judge Walter approved the Receiver's proposed settlement agreement.