WCM777 Receivership to wind down over next 60-90 days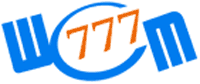 WCM777 was an MLM Ponzi scheme shut down by the SEC in March, 2014.
A Receivership was appointed immediately after and has been overseeing victim refunds from seized assets for just shy of four years.
In the Receiver's February 13th Sixteenth and Final Interim Report, it has been announced the WCM777 Receivership is finally winding down.
As at the time of publication there are no outstanding issues pertaining to asset clawbacks.
The last clawback action executed by the Receiver saw $80,000 recovered from Huajian Wu and Dack King Lee.
In total the WCM777 Receivership was able to return $18.1 million dollars to WCM777 victims.
This amount represents 86% of the $21 million in approved victim claims.
Unfortunately some WCM777 victims were unable to receive their payments.
Common reasons for this cited by the Receiver include
inability to negotiate a check written on a United States bank account, to claimants waiting until insufficient time existed for foreign banks to clear a check written on a United States bank account, to misplaced checks, to claimants unwillingness to provide updated address information (possibly due to immigration concerns), to undeliverable addresses (e.g., claimants did not provide apartment numbers).
Some $3.5 million remains in the Receivership's Distribution balance, which the Receiver hopes to clear within the next 60 to 90 days.
After which the Receiver will file
her final report and accounting, motion for authority to make final distributions to holders of allowed claims, final fee applications for herself and Allen Matkins, and motion to conclude the receivership.
And that'll be that. Job well done!