WCM777 Receiver recovers $80,000 from Huajian Wu & Dack King Lee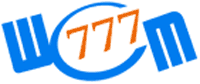 Huajian Wu and his company Yuanhao Inc. and stole $500,000 from victims of the WCM777 Ponzi scheme.
Efforts to recover stolen funds saw Wu return $400,000, with $100,000 outstanding.
During settlement negotiations back in 2015, Wu represented to the Receiver that he 'had no significant assets against which recovery could be pursued'.
The Receiver later discovered that was baloney.
An independent investigation by the WCM777 Receiver revealed Wu was joint-owner of a California property.
The investigation also revealed that, upon having Final Judgment granted against him on December 29th, 2015, Wu immediately transferred his ownership.
Wu transferred his ownership stake to Dack King Lee, the other joint-owner and a "close friend".
The Receiver believes Wu's transfer was
a transparent attempt to put the asset out of the reach of Mr. Wu's creditors and obstruct my efforts to collect on the judgment
Over the past year and a half the Receivership has continued efforts to recover funds from Wu.
This saw the Receiver file a motion seeking a lien on the property, which was granted on July 12th, 2017.
With the Receiver intent on forcing sale of the property to satisfy judgment, Dack Lee entered into settlement negotiations with the Receiver.
A settlement was recently agreed upon, which will see Lee return $80,000 to WCM777 victims.
Reasons cited for acceptance of less than $100,000 by the Receiver are presented in filed August 17th declaration;
I believe the settlement is in the best interest of the Receivership Estate.

I would likely incur another $10,000 or more in legal fees to go through the lengthy process for forcing sale of the property.

The process would likely take six months and could take longer.

There is also the risk that Mr. Lee will stop making payments on the senior mortgage and the property could go into foreclosure, causing  me to incur additional expenses to stop the foreclosure.
The settlement will see Lee return $50,000 upfront and the remaining $30,000 over three months.
The proposed settlement between Lee and the Receiver was filed on August 17th and awaits judicial approval.
Update 12th September 2017 – On September 6th the WCM777 Receiver's settlement proposal with Huajian Wu and Dack King Lee was approved.