Messina and PMX Jewels ordered to pay WCM777 Receiver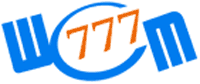 Two recent satisfying decisions in the WCM777 case has seen Vincent Messina, his relative's company International Market Ventures and PMX Jewels ordered to return stolen investor funds.
For those unfamiliar with the parties, Vincent Messina is WCM777 CEO's ex-lawyer, Internet Marketing Ventures (IMV) is a company owned by a relative of Messina and PMX Jewels a company Xu set up to launder WCM777 funds through Africa with.
Approximately one month before the SEC shut down WCM777, Xu transferred $5 million dollars of stolen investor funds to Messina.
This transaction was uncovered through the course of the court-appointed Receiver's investigation into WCM777's assets.
Following discussions between Messina and the Receiver, some $2,133,000 was transferred into an escrow account pending further orders from the court.
An additional $200,000 went missing from this amount, with Messina claiming he lost a bank-issued check for that amount.
When the Receiver queried Messina's bank, they claimed that no check existed.
Messina also refused to address the remaining $2.68 million he'd been transferred, telling the Receiver only that it had purportedly been "disbursed for business purposes".
Messina's assets were ultimately frozen, with a motion to dismiss and motion for reconsideration filed by Messina both denied.
Seeking to recover the frozen funds for disbursement to WCM777 investors, on January 12th the SEC  filed a Motion for Order of Disgorgement against Messina and IMV.
The requested order asked that Messina and IMV between be required to pay back the $5 million in stolen investor funds they'd been paid.
Messina and IMV had until January 16th to reply to the SEC's motion.
On January 16th itself, Messina and IMV filed a request asking for more time to reply to the SEC's motion. They also asked that a scheduled hearing on the matter be postponed from February 9th to March 30th.
The court mostly denied Messina and IMV's request, but did grant a requested ruling on the matter without the need for oral arguments.
At this point no opposition to the SEC's motion had yet been filed by either Messina or IMV, which lead to the SEC filing a  a Notice of Non-Opposition to it's initial disgorgement motion on January 26th.
On the same day, Messina's lawyer filed a notice with the court stating that they still intended to file a late opposition to the SEC's disgorgement motion.
Messina's lawyer attempted to blame the delay in filing an opposition on the blizzard that struck New York in January. The lawyer claimed that due to the blizzard, her law offices had been closed.
In making a ruling on the matter, Judge Walter of the Central District Court of California observed that the blizzard did not hit New York until January 26th itself, some ten days after the deadline for Messina and IMV to file a response to the SEC's motion.
On January 28th, an opposition to the SEC's motion was finally filed, with the SEC replying to it on February 3rd.
The key issue with the delayed filing of the opposition is that, as per the local rules of the District Court,
[t]he failure to file any required document, or the failure to file it within the deadline, may be deemed consent to the granting . . . of the motion.
With Messina's lawyer failing to seek leave from the court to file a delayed response, Judge Walter ruled that
Relief Defendants' failure to file an Opposition within the deadline as consent to the granting of the SEC's Motion for Order of Disgorgement.
To be fair though, Judge Walter did take into consideration the late filed opposition and SEC's reply. Late as the opposition was, it likely seemed silly not to take it into consideration upon making a final order on the matter.
Here's how it went down:
It is undisputed that Defendant Xu caused the transfer of $5 million from Relief Defendant ToPacific Inc.'s bank account at Comerica Bank (account ending in 0854) to Vincent Messina's Bank of America attorney trust account (account ending in 2887), and that Vincent Messina transferred a total of $1,050,000 of Defendants' funds to IMV.

On September 5, 2014 and September 17, 2014, the Court conducted an evidentiary hearing to determine whether Vincent Messina and IMV had any legitimate claim to those funds. On November 14, 2014, the Court issued Post-Hearing Findings of Fact and Conclusions of Law [Docket No. 252] and concluded that:

(1) Vincent Messina does not have a legitimate claim to the $5 million that he received from ToPacific Inc.; and

(2) IMV does not have a legitimate claim to $941,505 of the funds that it received from Vincent Messina.

The only issues to be resolved are whether those funds were "ill gotten" and the amount of disgorgement.

The SEC has presented undisputed evidence that the only significant source of funds in Defendants' bank accounts, including the relevant ToPacific account, were proceeds from the unregistered and fraudulent WCM777 offering, and thus that the entirety of the $5 million received by Relief Defendants were "ill gotten funds".

The Court concludes that the funds received by Vincent Messina and IMV were "ill gotten funds" and that they must disgorge the entire amount of these funds.
Through Messina's legal counsel, IMV had argued they should not be required to return the funds because they hadn't profited from the funds and that the funds themselves were no longer in their control.
Judge Walter appropriately destroyed this argument:
The Court rejects Relief Defendants' argument that IMV should not be ordered to disgorge any funds because IMV no longer possesses those funds and did not benefit from those funds.

An order to disgorge ill-gotten gains is not limited to funds still in a relief defendant's possession or control.

Moreover, under the circumstances of this case, the equities weigh in favor of holding IMV jointly liable with Vincent Messina for disgorgement of $941,505.

As the Court found in its Post-Hearing Findings of Fact and Conclusions of Law, Gary Messina, the principal of IMV and nephew of Vincent Messina, "chose to act as a mere conduit for the funds and willingly transferred those funds to third parties as directed by Vincent Messina" even though he was aware that Defendants were the original source of the funds and that Defendants were under investigation by the SEC for violation of the securities laws.
Similarly the rest of Messina and IMV's protestations were also demolished, with Judge Walter deeming them "frivolous".
After wasting some nine months in trying to retain $5 million dollars in stolen WCM777 investor funds, Vincent Messina was ordered to "disgorge $5,000,000", with IMV jointly liable "for $941,505 of that amount".
Judge Walter gave Messina and IMV until February 17th to pay up. I haven't seen anything suggesting Messina and IMV didn't pay back the stolen funds, so presumably this deadline was met.
Regarding PMX Jewels, the company failed to file an opposition to a similar Motion for Order of Disgorgement filed against them on January 12th.
Again using the failure to file an opposition being regarded as consent rule, Judge Walter ordered the company to pay back $1.3 million in stolen investor funds to the Receiver. The same February 17th deadline was ordered.
A claims process for WCM777 investors has yet to be established, with the Receiver penciling in planned victim payouts sometime in mid to late 2015.
These two rulings pose good news for WCM777 investors who lost money, as the refund kitty just got $6.3 million dollars fatter.
As for Vincent Messina and his nephew (IMV)… well, that's what happens when you accept stolen Ponzi investor funds and think you have a right to keep them.
Shame on you both.