WCM777 Receiver files eleventh Interim Report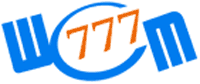 On November 11th the WCM777 Receiver filed her eleventh Interim Report.
Topics covered in the report include:
funds recovered
the sale of a California property and
the Diamex Diamonds (PMX Jewels)
I've separated the various topics covered into appropriate subheadings below.
Funds Recovered
During the third quarter of 2016 the Receiver recovered $1.08 million dollars.
$1,075,000 was recovered from the Sue Wang settlement and $5000 from the Zayda Aberin settlement.
Property Sale
The vacant land plot in Santa Barbara County, California was sold for $530,000 in october 2016 ($493,205 minus broker commission and other costs).
PMX Jewels
After it was deemed the flawed Diamex Diamonds weren't worth polishing and cutting, the Receiver accepted a reduced offer of $2000 from a third-party buyer.
Current Balance
As it stands the WCM777 Receivership holds $27 million dollars in recovered funds.
Pending a November 28th hearing on a motion seeking approval to allow and disallow victim claims, these funds will be distributed to WCM777 victims.