Unity Club: Global Unity Ponzi scheme refuses to die

Global Unity is probably the most direct successor of the WCM777 Ponzi scheme. When the regulatory heat got too much for founder Phil Ming Xu, he put out a message saying he'd sold the business to some new owners, and that he hoped they could turn it legit.
Global Unity was far from legit though, with the owners instead opting to try to reload WCM777's business model. Global Unity affiliates even professed the company to be safe from the SEC, largely due to the fact that it was based offshore in Hong Kong:
The team now manages the company from Hong Kong is doing so with much more professionalism than the previous team.

Total trust in the new policy according to which there has been. -Global Unity will not close, will continue its activity and will continue to pay according to the payment Plan.

SEC is only for USA. As already known the company not operating currently in USA. The rest of the world continues its activity.
That late March and after the announcement things went quiet. A week or so into April and Global Unity's website went down, showing an "under construction" message.
Now, it seems the owners are trying to flog the same business under yet another name.
The Unity Club website domain ("unityclub.biz") was registered on 21st of April and lists "Utf CN" as the domain owner. A "ZhiQiang Peng" is the named admin contact for the domain, and shares the same Hong Kong based address as UTF CN.
Unfortunately I wasn't able to dig up any further information on any of the details provided. Still, it's a step up from Global Unity, who provided absolutely no information on who was running the Hong Kong backbone of the business.
For now Unity Club's website appears to be little more than a placeholder for affiliate logins, with the website displaying similar diagnostic information as that of Global Unity.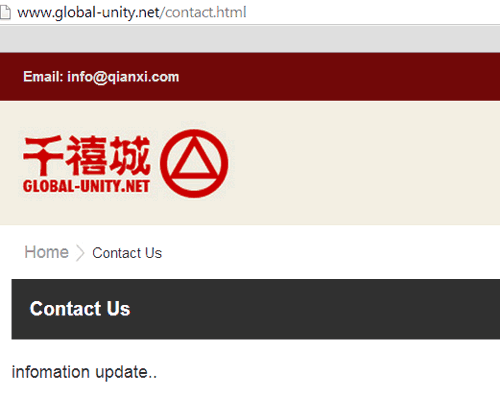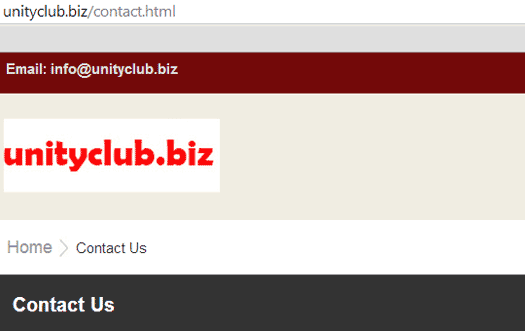 Both sites appear to be running the same back-end script, which presumably mean little to nothing has changed other than the company's name.
At this point you've got to think the owners are running out of generic-sounding "unity" derivatives, so perhaps this time they'll actually make a go of it. Otherwise I suppose they'll be back in a few weeks again with a new name.
This time…