Forensic accounting dissects Xu's WCM777 Ponzi scheme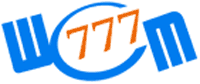 In April of 2014 a Receiver was appointed to manage the assets of WCM777 and its related entities. One of the duties assigned to the court-appointed Receiver was to 'make an accounting, as soon as practicable, to this Court of the assets and financial condition of' the company.
After almost a year of exhaustive forensic accounting, a report on the financial affairs of WCM777 has finally been delivered.
TLDR?
The Receiver's findings from her forensic accounting are summarized below.

1. The Receivership Entities' primary source of income was investor deposits, which was also the primary source of virtually all funds distributed to the investors;

2. The vast majority of the Receivership Entities' business activities revolved around raising and distributing investor funds;

3. Investor funds were so materially commingled between and among the Receivership Entities that the entities operated as a unitary enterprise, rather than as separate entities.
Given the above findings, WCM777 was of course a Ponzi scheme – as BehindMLM originally wrote in our June 2013 WCM777 review.
Read on for a more detailed breakdown of Phil Ming Xu's WCM777 Ponzi empire.
Primarily Ming Xu laundered WCM777 funds between entities and financial institutions located in Hong Kong (China) and the US.
(WCM777) comprised of a complex and wide ranging group of entities and assets which have been funded by numerous investor deposits made (directly and indirectly) into banking institutions in the United States and Hong Kong.
Some $54.3 million USD was laundered through US banking channels and $56.9 million USD through China (Hong Kong).
Of the $54.3 million deposited in the US, some $45 million (82%) was derived from WCM777 investors.
Only $8 million of these funds however was ever paid out to WCM777 investors.
Where did the rest of the money go?
$18 million was used by Phil Ming Xu as a personal kitty fund (including $5 million transferred to his then lawyer buddy, Vincent Messina)
$15.6 million was used to purchase real-estate
$4 million was spent on "enterprise operating expenses"
$2 million was spent operating and maintaining the golf course WCM777 purchased and
$1.9 million was spent on "other/uncategorized"
Of the $56.9 million sent to China, some $11.3 million was derived from WCM777 investors. A whopping $40.9 million was sourced from "uncategorized".
Only $10 million of the $56.9 million was paid out to investors.
$15.7 million was paid to the Horsman Law Firm
$4.05 million was transferred to Horsman Law Firm and then distributed to third-parties (mostly investment related)
$550,000 was paid to PMX Jewels and
$20 million was paid to "uncategorized"
If you're wondering what "other/uncategorized" refers to, it's primarily related to transactions and money laundering that took place within China.
The large amount of "uncategorized" deposits and disbursements is due to the lack of documentation and detail for foreign HSBC accounts; thus, the Receiver was unable to ascertain whether the funds were received from and/or sent to investors, insiders, third-parties or other commercial interests.

The Receiver believes obtaining these UBS and HSBC Hong Kong documents may lead to the identification of fraudulent transfers to third parties, and identification of investor deposits and disbursements necessary to determine investor claims and distributions.
These funds are ultimately traceable, but only at considerable cost.
To date, HSBC Bank in Hong Kong has not responded to the Receiver's subpoena, and therefore the Receiver has only obtained limited financial information related to the activity in these accounts.

The cost of tracing these funds overseas will be very expensive.

Preliminary estimates are the costs would exceed $100,000 in overseas and domestic attorney fees, translation costs and bank charges.

If the Receiver considers this expense justifiable, she will seek authorization to engage counsel in Hong Kong for the purpose of having the Orders recognized in Hong Kong as necessary to obtain bank records from UBS and HSBC Hong Kong.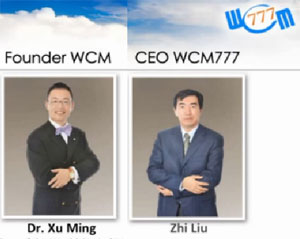 One possibility is the tracing of funds allegedly stolen by Xu's partner in crime, Zhi "Tiger" Liu.
In March Phil Xu claimed Liu ran off with some $30 million in stolen WCM777 affiliate funds.
Of some concern is the fact that banking activity continued in Hong Kong after WCM777 was subjected to an injunction:
The deposit and disbursement activity in the HSBC Hong Kong bank accounts continued after the date of the TRO (March 27, 2014) through April 4, 2014.
Whether Liu was involved in these transactions is unclear. The accounts in question were emptied of $7 million USD and closed on April 4th.
Liu has long-since disappeared off the face of the Earth, having not been seen or heard from in public since early 2014.
Further clarifying whether or not WCM777 was a Ponzi scheme,
Other than the golf courses, the Receiver has found no actual revenue generating business operations related to the WCM777 enterprise, other than the pyramid-like scheme for raising money.
Was the revenue from the golf courses enough to sustain the $400 to $3200 ROIs WCM777 offered on $399 to $1999 investments?
Of course not.
WCM777 simply paid out newly invested funds, from whatever accounts they had been deposited into.
There does not appear to be any consistency in the bank accounts from which investor checks were written.

Rather, bank records indicate payments were made to investors from whichever accounts happen to have funds available at the time the payments were made.
Forensic accounting reveals that such deposits were made by investors in amounts which were "often over $100,000".
Looking forward the Receiver is continuing her efforts to recover funds, with a claims process and distribution of seized fund to paid out to WCM777 victims at some point in the future.
No word yet on potential clawback litigation against net-winners…
Footnote: For those interested in going over the Receiver's forensic accounting reports themselves, they can do so over at the WCM777 Receivership website.
Scroll down to the "Receiver's Forensic Accounting Report", "Receiver's Forensic Accounting Report Exhibits 1–8" and "Receiver's Forensic Accounting Report Exhibits 9–16" entries.