Vstream TV domain seized by MPA, IXQ TV shut down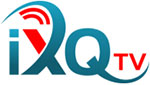 Three weeks ago a reader informed us that IXQ TV has been "served with documents".
Today IXQ TV's website returns a 404 "not found" error.
An October 13th report on TorrentFreak has revealed the Motion Picture Association America was involved.
IXQ TV had its roots in vStream TV. Both companies provided access to pirated content and were run by David Bremner.
Whereas IXQ TV's website is returning 404, visitors to vStreamTV's website are now forwarded to the Alliance 4 Creativity and Entertainment.
ACE describe themselves a
a global coalition of leading content creators and on-demand entertainment services committed to supporting the legal marketplace for video content and addressing the challenge of online piracy.
It appears IXQ TV and vStream TV's piracy focused business model caught the eye of ACE.
TorrentFreak reports "myiqxtv.com" (spelling difference) has also been seized by MPA America.
"Myixqtv.com", the correct company name spelling, is parked with GoDaddy.
Whether there is any related legal action behind ACE's seizures is unclear.