TriumphFX securities fraud warning issued in Singapore

TriumphFX has received a securities fraud warning from the Monetary Authority of Singapore (MAS).
MAS is Singapore's SEC equivalent.
On August 4th MAS added TriumphFX to its investor alert list: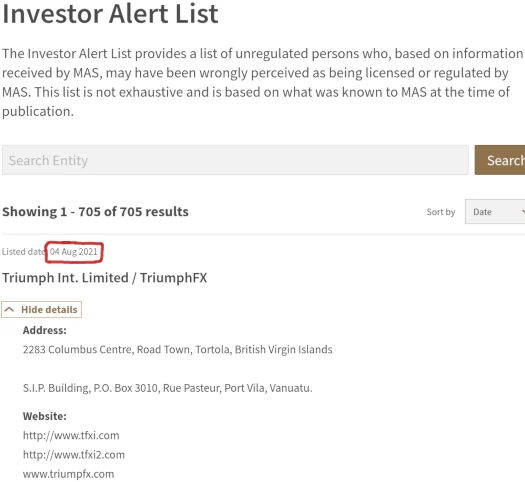 MAS classifies TriumphFX as an "unregulated person",
who based on information received by MAS, may have been wrongly perceived as being licensed or regulated by MAS.
In other words TriumphFX is not registered with MAS, meaning it is offering unregistered securities in Singapore.
MAS' warning is the equivalent of a securities fraud notice in other jurisdictions.
MAS listing TriumphFX is a little strange. Back in 2015 the Hong Kong Securities and Futures Commission issued its own warning against TriumphFX.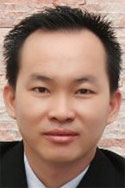 This lead to Leong Koon Wah's arrest in 2018. Wah's charge sheet tied him to TriumphFX Global (then operating as Triumph Global).
The outcome of Wah's criminal case and current status are unknown.
If MAS is issuing a securities fraud warning in 2021, I'm assuming Wah isn't in prison.
Or if he is, whoever Wah was working with to run TriumphFX is still at large.
BehindMLM reviewed TriumphFX in May 2017. In addition to committing securities fraud, TriumphFX also runs a pyramid scheme primarily targeting Malaysians.
In July 2021 Indonesia banned TriumphFX for suspected investment fraud.