SingliWorld scammers arrested, facing prison time and fines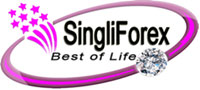 Six SingliWorld scammers have been arrested in Singapore, including Founder Leong Koon Wah (aka Hermes Leong).
Wah, along with five of his associates, faced court on Wednesday on charges related to illegal operation of a pyramid scheme.
BehindMLM reviewed SingliWorld back in 2015. Based on information available at the time, we found the business to be a combination of pyramid recruitment and suspicious ROI promises.
SingliWorld primarily targeted potential investors in Singapore and Malaysia.
The company claimed to generate ROI revenue through forex trading, an activity the company was not authorized to engage in.
How much money investors lost in SingliWorld is yet to be disclosed by authorities.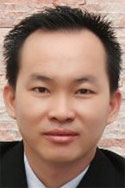 If convicted on the pyramid charge, Wah is facing a five-year prison sentence and S$200,000 fine ($146,624 USD).
Leong's other charges included one count under the Companies Act, in which he allegedly used Singliworld, a company incorporated in Singapore, to conduct fraudulent trading.

The charge sheet stated that he induced customers to invest in a "leveraged" foreign exchange trading scheme with Hong Kong-incorporated Triumph Global (Asia) Limited and New Zealand-incorporated Union Markets Limited, although the two companies were not involved in any genuine foreign exchange trading activities.

They also had no sustainable means of funding the returns to customers.

If convicted of fraudulent trading, Leong could be jailed for up to seven years, and/or fined up to S$15,000.
On top of all of that, Wah was also behind Triumph Global (TFX Global) and Union Markets.
For his role in those unlicensed businesses, Wah is facing an additional three years and a fine of up to $S150,000 ($109,968).
Assuming Wah is convicted, I think it's safe to say he'll be put away for a decent number of years.
None of his businesses were legitimate, so prosecutors would have to try pretty hard to bugger this slam dunk up.
Update 29th March 2022 – Four years after their arrest, the SingliWorld scammers' trial has begun.
Prosecutors argued at the start of the two men's trial on Monday (28 March) that the pair managed to lure thousands of hopeful investors into putting their money into Singliforex, an investment scheme which promised that a team of professional traders would use the funds to trade in "currency pairs" on the world's forex markets.
Not sure how long the trial is expected to take but I'll publish an update once a verdict is handed down.