Traffic Monsoon Receiver subpoenas top affiliates & lawyers

A day after subpoenas were issued on payment processors, the Receiver is now also seeking information from Traffic Monsoon's top affiliates, a lawyer and two law firms.
A September 8th Notice of Subpoenas filing reveals the Receiver is seeking information from five parties.
In no particular order, the parties the Receiver is requesting information from are listed below;
Ernest Ganz (Ernie Ganz)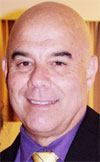 Ernest Ganz (right) is a top Traffic Monsoon affiliate. Through his offshore call-center, Ganz also provided tech support for Traffic Monsoon affiliates.
After the SEC shut down Traffic Monsoon Ganz began promoting Traffic Monsoon Plus, a 1:1 clone of Trafic Monsoon.
At the time Ganz claimed he wasn't running Traffic Monsoon Plus. A few weeks later he launched Traffic Hurricane, another 1:1 clone of Traffic Monsoon.
The Receiver's subpoena for Ganz requests information from himself as well as 'any businesses and call centers' he owns, manages or controls.
David Barker
David Barker is a top Traffic Monsoon affiliate.
On May 23, 2016, Barker appeared in a Traffic Monsoon promotional video with Payza Executive Vice President, Firoz Patel: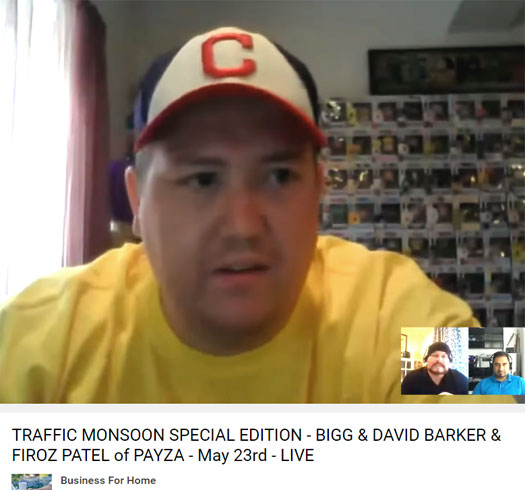 Dennis Burke
Dennis Burke is an attorney Charles Scoville approached when Paypal froze Traffic Monsoon account.
In a since-deleted post published on the official Traffic Monsoon Facebook page on August 16th, Charles Scoville claimed Burke found nothing wrong with the business model.
Not only did Dennis Burke find nothing wrong with the Traffic Monsoon business model, but he also found that Traffic Monsoon did not break a single term of service within the PayPal user agreement.
Scoville claims Burke is a "former US Attorney" who worked with the DOJ.
At one point Scoville engaged Burke to sue PayPal for freezing the Traffic Monsoon account.
Katten Muchin Rosenman LLP
According to their website, Katten Muchin Rosenman LLP is a 'full-service law firm … with more than 600 attorneys in locations across the United States and in London and Shanghai.'
The Law Offices of William I. Rothbard
The Law Offices of William I. Rothbard is a law firm run by Bill Rothbard.
With more than three decades of experience in the Advertising and Direct Response industries as an Attorney and former Senior Staff Official with the Federal Trade Commission, Bill Rothbard can expertly guide you through the maze of legal issues that have become an everyday reality in the Online and Direct Response advertising business.
Subpoena Details
To what extent Katten Muchin Rosenman LLP and The Law Offices of William I. Rothbard were engaged by Traffic Monsoon and/or Charles Scoville is unclear.
The subpoenas filed by the Traffic Monsoon Receiver request "all documents and other materials" pertaining to
Charles Scoville
Traffic Monsoon LLC
AdHitProfits
TviPtc
InfiniteBux
Bux Secure
PowerfulBux
ForeverBux
BuxUnleashed
Banrev.com
Ultimate Power Boost
Wealth EngineX
U Launch Formula
Paypal
Payza
Allied Wallet
SolidTrust Pay
EVP International
Paysera
DNB Bank
"any other online payment system or processor"
Note this is a complete list and not all of the individual subpoenas list all of the above entities.
Information requested via subpoena must be produced by the parties no later than October 5th, 2016.
Stay tuned…