TelexFree millionaire and mayoral candidate found dead (Brazil)

Dorian da Silva Santos, 29, was a relatively well-known TelexFree net-winner residing in Serra Preta, a city in the eastern state of Bahia, Brazil.
Known for "changing lives", TelexFree may certainly have changed the life of Santos.
On Tuesday Santos was found dead in a field. His hand were tied and he'd been shot multiple times in the head.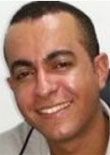 Police at this stage aren't clear on whether Santos death was related to TelexFree or if it was politically motivated.
Santos purportedly made over a million dollars in the TelexFree Ponzi scheme. He was also running for mayor of Serra Preta.
Police allege Santos was abducted whilst driving his truck, a white Toyota Hilux.
A member of the Homicide Squad told G1 Globo;
Santos was with friends in downtown Feira de Santana when he answered a call and then said "he had to go to solve some things ".

About an hour and 30 minutes later police were contacted with information that he had been found dead.

He had some signs of torture, some bruising on his face. They hit him before killing him.
Santos' abductors drove him about 20 km, before binding his hands with wire and executing him. His truck has yet to be recovered.
Disgruntled TelexFree downline or an unfortunate political assassination?
There's not much to go on, but the torture and beating Santos received before he was executed could certainly be the work of disgruntled Ponzi victims.
Going to this length to stop a mayoral candidate does seem a bit extreme.
With police continuing to investigate the matter, hopefully we'll find out what happened soon.