SEC slams Faith Sloan's fraud, seeks $1.2 million partial judgment

What kind of MLM marketer is Faith Sloan?
According to the SEC she's one that
has participated in at least nine multi-level marketing programs (including TelexFree) in which a promoter recruits other promoters and is compensated according to the number of persons recruited.
Yep. The SEC just publicly slammed Faith Sloan for serial scamming the public through pyramid schemes.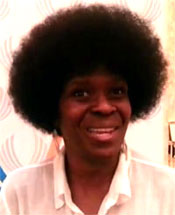 Of the eight individuals the SEC sued in their TelexFree Ponzi case, Faith Sloan is the only one who still believes she's entitled to keep what she stole.
The SEC has calculated Sloan scammed TelexFree victims out of $1,073,316.
When combined with prejudgment interest that figure rises to $1,271,215 which, along with a civil penalty, the SEC is seeking to recover through partial summary judgment.
If granted, the SEC's Motion for Partial Summary Judgment will see Sloan
subject to a permanent injunction prohibiting future violations of the Securities Act
required to pay back $1,271,215 in disgorgement and
issued a to be determined civil penalty.
Filed undisputed facts pertaining to Sloan's involvement in the TelexFree Ponzi scheme include;
Sloan was a promoter of TelexFree. To recruit new investors, she operated websites touting TelexFree that were called "telexfreepower.com", "telexfreeprogram.com", and
"telexfree.faithsloan.com".

Much of the material that Sloan posted on her websites came from TelexFree.

The "COMPENSATION PLAN" portion of Sloan's website also contained comments by Sloan and emails between Sloan and investors.

In one email, Sloan told a correspondent, "The network marketers and builders such as myself plays [sic] an active role because we see the money in the compensation plan and the products."

She also wrote, "You can come aboard and just place your ads daily and still can make up to $100 a week by doing that small task."

In another email posted on the website, Sloan told a correspondent who had invested in three AdCentral Family packages that "the bare minimum you will receive just for placing ads is $300 a week for 52 weeks = $15,000.

In 14.25 weeks, you will have your $4275.00 back in your hands! The rest is gravy for doing the marketing."

Other pages of Sloan's website contained photos of Sloan attending promotional events sponsored by TelexFree.

In addition, Sloan appeared in promotional videos for TelexFree that were posted on the "YouTube" website.

Sloan's bank records indicate that her net profit from promoting TelexFree to investors was $1,073,316.
The sought injunction has been requested because the SEC has determined "there is a reasonable likelihood that the defendant will violate the laws again in the future."
And indeed she has. Over the past few years Sloan has rebranded herself as a cryptocurrency expert.
Primarily through her "Queen Wiki" and "QW University" social media brands, Sloan continues to defraud consumers through various cryptocurrency schemes.
A decision on the SEC's November 20th motion is pending.
In the meantime, stay tuned for a breakdown of Sloan's 110 page long SEC deposition transcript.
Q. Okay. So were you involved in Relationship Energy & Services LLC subsequent to 2014?

A. I don't think so. They're no longer around.

Q. Would you get any bonus for recruiting other people into — below you into your downline?

A. If they come in, they purchase a product — everyone comes in, they purchase a product.

Q. Did you post anything online regarding Relationship Energy & Services LLC?

A. Probably

*SEC slides over a copy of BehindMLM's "Is RE247365 a pyramid scheme? (Faith Sloan case study)" article*

Q. And I represent you may have never seen this before. This was actually a post on a blog. And it was originally posted back in September —

A. I don't read this crap.
Get your popcorn ready, you're not going to want to miss this.
Update 20th January 2019 – Owing to Trump's government shutdown, Sloan's TelexFree trial has been delayed to late March.