Joseph Craft settles, agrees to relinquish stolen TelexFree Ponzi funds

When TelexFree offices were raided by the FBI, DHS and ICE, Joseph Craft attempted to flee the scene with a big black sports bag.
Inside the bag was a laptop and $37.9 million dollars in cashiers checks, made out to owners Carlos Wanzeler, James Merrill and their accomplices.
Craft's served as TelexFree's Chief Financial Officer and was instrumental in TelexFree management's thwarted exit strategy.
The position also saw Craft paid hundreds of thousands of dollars for providing "accounting, investment and tax services".
Between 2012 to 2014, Craft was paid approximately $613,000 in stolen TelexFree investor funds.
On April 4th, 2016, the TelexFree Trustee sued Craft and demanded he return the fraudulently received funds.
Including damages, the Trustee went after Craft and his companies Sunwind Energy Doyle North, Sunwind Energy Systems and Sunwind Energy Group, for $1.2 million dollars.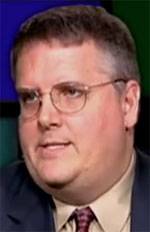 A large percentage of the funds Craft (right) and his companies were paid was either seized or frozen as part of the TelexFree bust.
With James Merrill behind bars, civil litigation in the TelexFree case has resumed.
This has seen settlement negotiations between Craft, the SEC and the TelexFree Trustee reach a stipulated agreement.
According to a July 12th filing by the Trustee, Craft and the SEC have reached a proposed settlement. The SEC sued Craft for $348,708 in 2014.
Based on the likelihood of Craft's settlement with the SEC being approved, the Trustee has also reached a stipulated agreement with Craft.
As per the agreement, Craft will
release any interest in the Sunwind Funds.

Upon release of the Sunwind Funds that were seized by the federal government, (Craft and his companies) shall cause such funds to be immediately paid to the Trustee.
Additionally funds held in fourteen bank accounts spanning Bank of America, Banterra Bank and Wells Fargo will also be surrender.
The total amount Craft will surrender is not disclosed, however it is believed to be close to the $1.2 million the Trustee sued him for.
Craft's stipulated settlements with the SEC and TelexFree Trustee now await judicial approval.
A copy of the stipulated agreement can be accessed via the TelexFree Trustee website.