James Merril criminal trial set for April 2016 (TelexFree)

Last we checked in back in April, a defense lawyer was attempting to delay criminal TelexFree proceedings till June next year.
Two of TelexFree's founders, James Merrill and Carlos Wanzeler, stand accused of operating a $1.8 billion dollar Ponzi scheme.
We're not sure whose lawyer requested the delay, but we do now have a definitive trial date for one of the accused.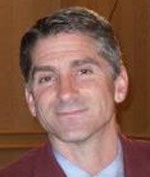 It's still a ways off, but James Merrill's criminal trial by jury has been scheduled for the 4th of April 2016 – roughly two years after the SEC shut down TelexFree.
In the meantime, another status conference has been scheduled for October 9th:
At a status conference on October 9, 2015, the parties shall propose a schedule for the completion of the production and review of discovery.

The proposal shall expressly address the Case timing of any government expert disclosure relating to the financial information on which the United States bases its allegation, described generally herein, that TelexFree was a Ponzi scheme.

The proposal shall also include an estimated deadline from Defendant for loading discovery into whatever electronic database Defendant is using.
For the most part discovery data has been given to Merrill's lawyers, with only "a modest amount" of potential discovery expected from Brazilian authorities.
(Merrill) has engaged outside services to load discovery in a searchable format into electronic files. (Merrill) expects this process to be done within one week.

There are no pending discovery requests. (Merrill) is in the process of reviewing discovery.
Of note is that a plea agreement is still a possibility later on, with Judge Hennessy stipulating that now
it is too early in the case to report on meaningful plea discussions.
No word on proceedings against Wanzeler, who remains a fugitive hiding out in Brazil.
Perhaps once discovery is done, we might see Merrill attempt a plea bargain with information on Wanzeler used as leverage.
I imagine Wanzeler's continued refusal to return to the US is only making matters worse as Merril's case proceeds trial.
Footnote: Our thanks to Don@ASDUpdates for providing a copy of Judge Hennessy's September 25th "Seventh Interim Status Conference Report".
Update 7th November 2015 – The next Interim Status Conference was scheduled for December 4th but following the filing of a motion, has been bumped up to the 23rd of November.
Stay tuned…
Update 11th December 2015 – The latest docket entry on Merrill's criminal case states a criminal trial has been scheduled for the 3rd of October, 2016.
Update 24th August 2016 – Merrill's criminal trial has been postponed until October 24th.