How TelexFree funded a Paul McCartney concert in Brazil

A report by The Gazette has revealed how back in 2014, TelexFree funded a Paul McCartney concert in Espírito Santo, Brazil.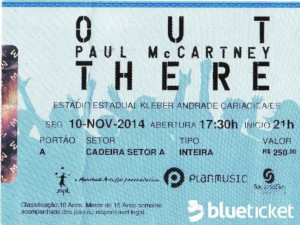 According to The Gazette's report, some 30,000 attended McCartney's concert. The concert itself was part of McCartney's 2014 "Out There" tour.
The Brazilian leg of McCartney's tour was being handled by producer Flavio Salles.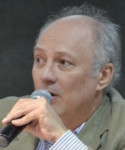 Speaking to The Gazette, Salles (right) stated he "needed an investor for the shows with significant funding, and (so) I looked them up".
"Them" being TelexFree founders Carlos Costa and Carlos Wanzeler, who at the time were flush with investor funds.
Salles's relationship with Telexfree owners began in 2012 when they rented a space in Vitoria, where the event manager was a director.

At the venue, the organization threw a party for its affiliates.

It was because of this (prior) commercial interaction that Salles invited Wanzeler and Costa to invest in shows.
By this stage the state of Acre had launched legal proceedings against TelexFree, on suspicion it was a pyramid scheme.
As a result of a June 2013 court order, TelexFree's Brazilian bank accounts were frozen.
This meant that Wanzeler and Costa couldn't directly fund McCartney's planned concert.

Instead they turned to Renato Alves (right), who at the time was one of TelexFree's top promoters.
At a meeting at Costa's private residence in Vila Velha, Salles handed Costa and Wanzeler an investment contract.
He claims he doesn't know who actually fronted the money.
One of TelexFree's Brazilian lawyers, Rafael Lima, claims Alves fronted the money but that it wasn't money laundering.
Despite Lima's assertions, The Gazette reports R$8 million was paid to Salles in cash ($1.94 million USD).
The total cost of the concert was R$15 million but full accounting for the concert has never been made public ($3.65 million USD).
In subsequent criminal proceedings, prosecutors in Sao Paulo would name Alvez as one of TelexFree's top money laundering co-conspirators.
Another player was Cleber Rene Rizerio Rocha.
Under instruction from Carlos Costa and Carlos Wanzeler, Rocha formed the shell company Capixaba Eventos.
Despite owning 99% of Capixaba Eventos, Flavio Salles' 1% ownership stake in the company saw him listed as it's owner.
It was through Capixaba Eventos that Renato Alves funded McCartney's Espírito Santo concert, purportedly using TelexFree investor funds.
In 2017 Cleber was caught attempting to launder $20 million for Carlos Wanzeler.
Cleber was sentenced to 33 months in prison in early 2018.
After securing funding from TelexFree, tickets for McCartney's Espírito Santo went on sale.
Ticket sales were well below predictions, prompting distribution of tickets at little to no cost.
According to The Gazette;
This distribution caught the attention of the Civil Prosecutor's Office of Cariacica, which in a March 2015 report said it suspected evasion and money laundering.

The agency found that 23,704 tickets were sold, far below the 38,000 seats released by the Fire Department and less than the 33,000 predicted by the organizers.

Ticket sales, according to the Prosecutor's Office, yielded R$ 3.2 million below the R$ 12 million initially forecast as a total cost.
Details of a related money laundering case, launched by the organized crime Special Action Group (GAECO) and Espírito Santo's Public Prosecutors, have never been made public.
Funnily enough McCartney isn't the only singer to be paid with MLM Ponzi funds.
Just this week we learned that back in 2017, Ruja Ignatova paid Bebe Rexha for a performance at her sprawling Sozopol mansion.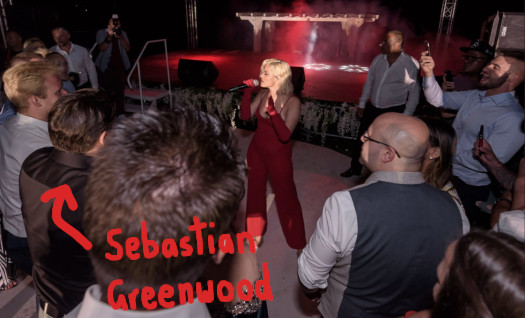 Ignatova's mansion (which was still being worked on into early 2018), the party and Rexha's private performance, were all paid for out of OneCoin investor funds.