Dominican Republic investigating Telexfree

Launched some weeks ago but only made pubic recently, Brazilian media are reporting that regulators in the Dominican Republic have launched an investigation into TelexFree.
Following suspicions by the Technology Crimes Division of the Attorney General that TelexFree is operating a Ponzi scheme, TelexFree's local activities have been investigated for 'about a month'.
John Henry Ramirez Reynoso, handling the Dominican Republic investigation told iG,
(TelexFree being a Ponzi scheme) was the concern (we had when they) came to be here.

We are (currently) doing our research:  (where does TelexFree) come from? What do they produce? What do (they) sell?
The exact number of Dominican Republic affiliates currently in TelexFree isn't currently known, however financial analyst and managing partner of Betametrix, Alejandro Fernandez pegs it at "tens of thousands".
Fernandez was purportedly threatened by a local TelexFree affiliate for publicly calling TelexFree out on being a Ponzi scheme earlier this year.
Alexa currently ranks website visitors from the Dominican Republic to TelexFree's website as ninth overall, with TelexFree's website ranking as the 81st most visited website nationally.
The US and Brazil combined make up an estimated 34.% of visitors to TelexFree's website.
Meanwhile, despite being prohibited by court order from recruiting new affiliate investors or paying out existing ones, TelexFree recently held a cruise ship extravaganza in Brazil.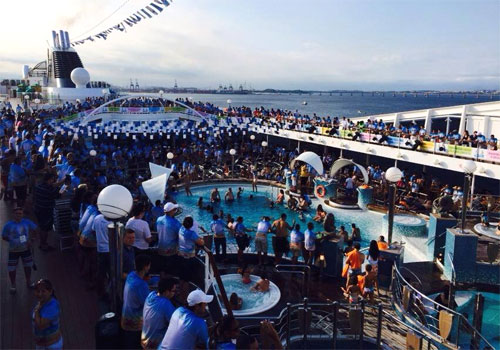 Rumour has it that TelexFree owner Carlos Costa, who spoke at the event, entertained the crowds by walking on water…
The company also recently released their new logo, after it was revealed that their previous one was ripped off from a 2010 Badminton Championship.
The new logo hasn't gone live on TelexFree's website yet, but is viewable on their Facebook page: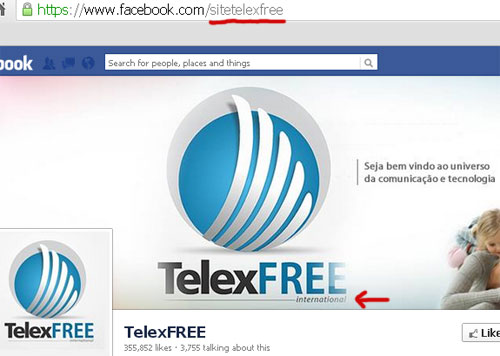 TelexFree appear keen to distance themselves from the current regulatory legal mess they're facing in Brazil, now referring to themselves as "TelexFree International".
As evidenced by the MS Paint quality annotations I regularly exhibit on BehindMLM, I'm no graphical artist, but it looks to me like all they did was chop the previous logo in half, change the color and stick it in a circle.