Tecademics co-founder conflict leads to IQup sell off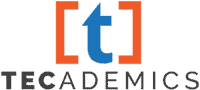 Tecademics launched in 2016 and pitched itself as a "college of internet marketing".
Despite not being recognized as a college by any authoritative body, Tecademics charged up to $10,000 in "tuition fees" for two-year courses.
Less than two years from launch (meaning not one person had time to complete a $10,000 course), Tecademics has been sold off to an anonymous owner.
Alexa traffic estimates for the Tecademics website show a steady decline throughout 2017.
Despite bailing from Tecademics as interest (and sales) waned, founder and former CEO Chris Record maintains
what makes him different is his focus on helping others first and making money second.
The above is a quote from a February 18th press-release, announcing Record's new LifePreneur venture.
Through LifePreneur, Record claims he will teach people how to create an 'automated sales funnel to create passive income online'.
The basic pitch for LifePreneur is Record was broke and then somethingsomething "entrepreneur", now he's an "8 figure online seller" – and you can too!
Not unlike Tecademics' marketing pitch a year and a half prior…
Rather than acknowledge Tecademics had little to no retail sales and was basically full of affiliates marketing to prospective affiliates, Record dismisses criticism.
You can highlight and criticize his mistakes and focus on what he did wrong in the past.

Or you can applaud him for taking massive action and evolving his business goals to fit new market needs.
I might be on the outside here, but since when was Chris Record making a lot of money through a $12,000 pyramid scheme a "market need"?
In any event, as told by "internet entrepreneur" Hwayda Kater, here's how Tecademics went into decline.
In 2016, Chris reconnected with Jim Piccolo, one of the founding members of Nouveau Riche, a company that Chris represented during his early direct sales days.

Together they formed a training company called Tecademics.

Chris was the face of the company offering most of the training programs, while Jim was focused on business setup and operations.

I was amazed at how hard Chris worked to deliver many of the training products under the Tecademics umbrella.

It was not about providing generic business education. It was about seeing his students achieve massive and quick results with their eCommerce business.

That's why his teaching style attracted a younger demographic that prefers to learn through application rather than acquiring academic credentials.

This vision was not in line with his business partner Jim Piccolo who wanted to focus on building a larger scale eLearning platform that delivered traditional classroom style education.
I can't speak to the specifics of Piccolo's vision, but sounds like Chris Record just wanted Tecademics to be his own version of DS Domination (which incidentally also collapsed).
Like many businesses, Tecademics had to face some growing pains.

The company was growing at a fast pace by hiring too many staff and renting out large office spaces and training facilities without the cash flow to support its growing needs.

In mid 2017, a private equity firm decided to invest in Tecademics and take the company in a new direction.

The new Tecademics wants to focus on traditional classroom style and live streaming education.

Chris Record wants to focus on education that teaches practical and hands on online business applications.

That's when Chris Record and Tecademics parted ways.
And so Record sold his ownership interest in Tecademics and created LifePreneur… a "new program" revolving around creating
a business that generates multiple streams of income without any shipping or financial complexities that arise with international businesses dealing with physical products.
So in other words, the failed DS Domination business model.
To be clear, I have nothing against drop-shipping. It's just that when combined with an MLM compensation plan, it inevitably winds up being a pyramid scheme with affiliates pitching an income opportunity to potential affiliates.
Retail interest, if at even possible, is little to none (drop-shipping is nothing new, there's plenty of information available about it).
But I digress. Chris Record realized he can make more money in the short-term teaching people how to drop-ship over focusing on a long-term sustainable business model with genuine retail sales – more power to him.
What about Tecademics?
As at the time of publication the Tecademics website is online.
As per a FAQ on the website, Tecademic "curriculums" were sold to IQup.
All original Tecademics tuition-based products are being delivered by IQUP in accordance with the original terms and conditions.

All other Tecademics products (e.g., IMPACT) can be found in their original form in the Tecademics virtual office.

In April, the NEW spring 2018 course schedule will be released by IQUP.

New curriculum will include case studies, in class exercises, and homework.

This will not be your typical industry "seminar." All new curriculum is designed to comply with higher education standards.
With respect to the Tecademics MLM opportunity;
On February 23, 2018, Tecademics agreed to have their entire suite of products fulfilled and sold by IQUP.

Based on that transaction, Tecademics is no longer authorized to sell the same products, nor is Tecademics allowed to compete with IQUP.

At that time, the Tecademics Affiliate Programs stopped, and the links that allowed affiliates to represent the products for sale on behalf of Tecademics were removed from the affiliate virtual office.

All FINAL sales commissions will be calculated during the month of March 2018 – and all final payments will be made to affiliates April 1, 2018.

All commissions will be net of refunds and chargebacks.

Any commissions, bonuses, incentives paid to Affiliates on sales that result in a customer receiving a refund will be the obligation of the affiliate to reimburse commissions paid on those sales back to Tecademics.

IQUP will be expanding its sales organization internally. Inside and outside sales opportunities may be offered in the future.
Thanks for building an affiliate customer-base for us guys, bye!
Based on the above and the IQup website, IQup is not an MLM company.
Which means anyone who signed up, paid $10,000 or more for "tuition" and hoped to get rich selling "tuition" to others… is screwed.
How do I get my initial investment back?

If you purchased a tuition-based product from Tecademics and are a former or current student, there are many ways to earn your initial investment back.

You could utilize your education for your own current business and increase sales of your products or services.

With an education in Social Media, Ecom, Email Marketing, Content Creation, SEO or any number of the courses you had access to at Tecademics, you could leverage your education to improve your existing business.

If you don't own a business, you could always start your own digital marketing agency.

There are many business owners who do not desire to learn the skills of digital marketing.

You could start an agency and charge a fee to assist those business owners improve their business.

There are many businesses looking to hire employees with skills in digital marketing. That could be you.
Dear Digital Marketing Company,
I was sucked into paying $12,000 for internet marketing tuition by an MLM company that collapsed.
But I totes learned from the best and am a certified digital marketing entrepreneur.
I have the framed PDF certificate printout on my wall to prove it. Hire me?
I think anyone who approaches a respectable digital marketing company on the basis Tecademics courses are the equivalent of accredited college tuition, is probably in for a rude shock.
Who is behind IQup is not disclosed on the company's website.
The IQup domain is currently privately registered and was last updated on January 3rd, 2018.
This appears to be the time the current owner(s) took possession of the domain.
Through the WayBack Machine, I was able to ascertain that the current IQup website went live sometime after September 23rd, 2017 (probably early 2018).
Whether Jim Piccolo owns or is involved in IQup is probable but not clarified on the IQup website or in any of their marketing material.
A February 23rd press-release reveals the management side of IQup is pretty much a continuation of Tecademics.
As part of the Asset Sale and Purchase Agreement terms, IQUP tendered employment and contract offers to the primary human resource group at Tecademics.

Phillip Lechter, former President of Tecademics, now CEO of IQUP, states, "we are happy to announce most of the personnel from sales, marketing, technology and administration decided to join us here at IQUP.

I know that keeping the team intact was a major focus in the transaction by both parties."
From the sounds of it, IQup is looking to resell what they've created to accredited institutions.
Mark A. Gaalaas, President of IQUP Sales Group, LLC and spokesperson for the consortium states, "the acquiring of the curriculum and technology of Tecademics gives IQUP a significant head start in providing quality digital marketing micro-certifications to colleges, universities and trade schools in the US and abroad."

IQUP is currently in final negotiations with several educational institutions and plans to announce partnerships in the first quarter of 2018.

"Higher education needs practical, relevant, and applicable digital marketing curriculum, and digital marketing needs the sophistication and professionalism of higher education.

It is a match made in heaven," states Mr. Gaalaas.

"The prospect of partnering with educational institutions to offer our education to their students is very exciting for IQUP."
And so ends the Tecademics MLM opportunity.
Unless selling assets to accredited institutions doesn't work out, I can't see IQup returning to Tecademics' MLM roots.