Seventeen Eagle Gates Ponzi scammers jailed in Thailand

Following on from the arrest of twenty-one Eagle Gates Group scammers in April, nineteen have since been jailed.
On October 28th four Thai and two Taiwanese defendants were found guilty of defrauding the public and committing a transnational crime.
As reported by the Bangkok Post;
The first defendant was sentenced to 50 years in jail while the other five were each sentenced to 20 years' imprisonment.

All six defendants were also ordered to return money to investors who were tricked into joining the scheme, and pay annual interest of 8%.
Thirteen Eagle Gates Group scammers were each sentenced to ten years in prison, reduced to 'six years and eight months because they gave useful testimony.'
Two of the defendants were acquitted.
BehindMLM reported in April 2020 that twenty-one Eagle Gates Group scammers had been arrested. I believe this is the same group of thirteen that were sentenced in March.
I wasn't aware that some of them had been already sentenced. By my count eleven Eagle Gates Group scammers were sent to prison in March, six joined them last month and you have the two acquittals.
That leaves two arrests unaccounted for. The outcome of those suspect's cases is unknown.
Eagle Gates Group was a multi-million dollar Ponzi scheme launched in 2016. Worldwide investor losses have been pegged at $52.2 million.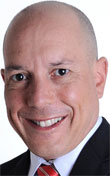 Of note was the company's fake CEO Eddy McClough (right).
McClough was an early example of today's cryptocurrency Boris CEOs. Whether Thai authorities managed to uncover his actual identity has not been disclosed.
Whereas regulation of MLM Ponzi schemes across south-east Asia is sporadic at best, Thai authorities have done an exemplary job of hunting down those behind Eagle Gates Group.