Royal Returns under regulatory investigation in Ireland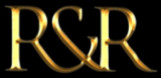 A BehindMLM reader has wrote in to share Royal Returns is under regulatory investigation in Ireland.
As per correspondence received by the Central Bank of Ireland;
In relation to the entity calling itself, Royal Returns Limited, (it) has been referred to the Unauthorised Providers Unit ('UPU') in the Enforcement Advisory Division of the Central Bank of Ireland ('Central Bank').

This team investigates instances of alleged unauthorised activity carried out by entities who hold no authorisation or licence from the Central Bank.

The Central Bank is looking into this matter. However, details of any investigation the Central Bank may undertake in relation to any entity cannot be disclosed to any third party.
The email correspondence took place earlier this month.
BehindMLM only recently reviewed Royal Returns a few days ago. Based on its business model, we concluded Royal Returns was a Ponzi scheme.
On its website, Royal Returns represents it has incorporated a shell company in Ireland.
Based on marketing material we believe Royal Returns is being run from Sri Lanka, or by someone with ties to Sri Lanka.
Given this is doubtful whether the Irish investigation will go anywhere. At the very least though we might get a statement confirming Royal Returns isn't being run from Ireland.
Pending any further developments, stay tuned…