QubitTech AI website domain down, DDOS exit-scam?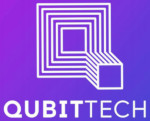 Roughly twelve hours ago or thereabouts, QuibitTech AI's website went down – along with the website domain.
The Ponzi scheme's social media accounts are still up, with QuibitTech's Twitter account redirecting investors to a new website domain.
Naturally, the provided reason for QubitTech's website downtime doesn't add up.
When a website is DDOS'ed, however it's done, the end result is the hosting server is overloaded.
QubitTech's "qubittech.ai" original domain is currently returning an "ERR_NAME_NOT_RESOLVED".
This is a DNS issue that has nothing to do with DDOS.
Furthermore QubitTech's website domain is behind CloudFlare, the world's largest anti-DDOS service.
You're telling me a company pretending to generate 250% returns for investors can't pay for CloudFlare DDOS protection?
Buuuuuullshit.
The "new" domain QubitTech AI is redirecting investors to is "qubittech.dev".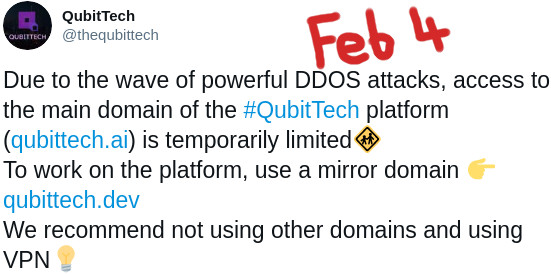 The .dev domain was privately registered on February 3rd, less than 48 hours ago. It too is behind CloudFlare, exposing QubitTech's DDOS excuse as a lie.
We're also not sure why QubitTech is recommending use of a VPN. From a DDOS perspective this shouldn't matter.
VPNs are typically used by investors when an MLM Ponzi scheme restricts access from their country.
This is usually the US, as the SEC is by far the most active securities regulator on the planet.
VPN recommendations aside, what's really going on here?
QubitTech's main website domain going down follows securities fraud warnings issued by Spain and the Ukraine.
Anyone remotely familiar with MLM Ponzi schemes knows that website issues, much like withdrawal issues, are the first indicators of a collapse.
That said, shifting QubitTech's website to a newly created domain is out of the ordinary.
Scenarios that come to mind are:
Greg Limon losing control of the original .ai domain
someone setting up the .dev domain as a honeypot to capture investor login credentials, this would be an inside job or
the .ai website domain being seized (longshot)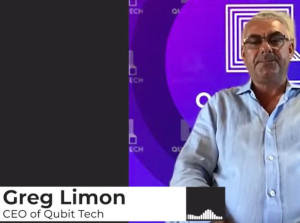 How Limon wants to play the inevitable QubitTech exit-scam is up to him.
It's possible the original domain will become active again, but the fact that it went down to begin with shouldn't be dismissed.
Nor would it mean everything is fine behind the scenes.
As of yet I haven't seen withdrawal issues reported by QubitTech affiliate investors. Whenever it hits, it's only a matter of time.
Update 9th March 2021 – QubitTech has rebranded itself as QubitLife.