Prelim injunction granted against 8 Figure Dream Lifestyle scammers

Following an eleventh hour stipulation by the FTC and 8 Figure Dream Lifestyle defendants, a preliminary injunction has been granted.
A preliminary injunction hearing had been scheduled for June 19th, at which the 8 Figure Dream Lifestyle defendants would have been able to argue why an injunction shouldn't be granted.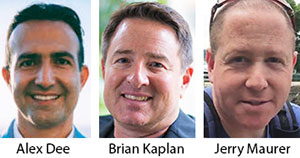 Instead, as per stipulation filings on July 17th, proposed preliminary injunction orders for 8 Figure Dream Lifestyle, JL Net Bargains, Kappy Enterprises, Millionaire Mind Enterprises, Spirit Consulting Group, John Bain, Alex Dee, Brian Kaplan and Jerrold Maurer were submitted.
A separate permanent injunction filing against OEA LLC was filed on July 18th.
The court granted the requested injunctions on July 19th.
Weighing the equities and considering the FTC's likelihood of ultimate success on the merits, a preliminary injunction with an asset freeze and other equitable relief is in the public interest.
The granted preliminary injunction is essentially a continuation of the previously granted TRO.
As I understand it the OEA LLC injunction is permanent. The remaining defendants are subject to injunction pending conclusion of the case.
8 Figure Dream Lifestyle was a cash gifting scheme launched in 2017.
The FTC sued 8 Figure Dream Lifestyle and its officers for consumer fraud last month.
Stay tuned…