Power On Xpress collapses, gears up for 3rd relaunch as "WeROn"

So the saying goes, a leopard can't change its spots.
So it is true with many inhabitants of the MLM underbelly, with those seeking to steal money time and time again launching variations of the same scheme.
With those running it harboring strong ties to Crypto888 Club, it should come as no surprise Power On Network is now gearing up for its third relaunch within a year.
Power On Network initially launched around October 2016. Operating on the basic Ponzi points model, Power On Network affiliates invested in XeCoin points in the hope they'd be able to flip them later for a ROI.
XeCoin points were worthless outside of Power On Network, with the company itself setting the value of the points.
By December Power On Network had collapsed, prompting a relaunch as Power on Xpress.
That lasted until May 28th, where upon an edict issued to Power On Xpress affiliates demanded they "remove all content pertaining to Poweronexpress".
Later that day a third relaunch as "WeROn" (We Are On") was announced.
WeROn appears to be more of the same, this time attached to worthless Blocknotes points.
Once again WeROn affiliates will invest in Blocknotes, in the hope they'll be able to later flip them for a return.
How much of a return is paid out is determined by a combination of reserve invested funds and whatever the current value of Blocknotes points are (as set by WeROn management).
Existing XeCoin points will be magically converted to Blocknotes, although Power On Xpress affiliates can expect a hit in individual point value.
The relaunch Ponzi points model perfected by Crypto888 Club sees point values wiped to almost zero to reduce existing ROI liability.
This is required when the number of affiliates trying to withdraw funds that don't exist reaches critical mass.
Owing to affiliates holding larger and larger point balances with each successive relaunch however, the time it takes to reach critical mass is reduces each time.
Crypto 888 Club itself has gone through three reboots. Affiliates in the current incarnation, Nano Club, have been reporting on and off payment difficulties for months.
Getting back to WeROn, whereas Power On Xpress affiliates weren't required to recruit new affiliate investors, they now have to recruit two or they earn nothing.
The nonsensical renewable energy ruse has also been dropped in favor for "IPO companies".
We are an IPO backed business. With an interactive twist with our IPO companies.

We not only will own a part of all these businesses. We will also have access to there [sic] products and services. Which will create even more capital gain for all of us.
Just don't expect any accounting specifically tying "IPO companies" to returns paid to WeROn affiliates, or the assigned value of Blocknotes.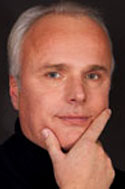 Heading up the WeROn relaunch is newly appointed CEO Martin Bylsma.
Bylsma first appeared on BehindMLM's radar in 2013, as CEO of the Bitcoin Economy pyramid scheme.
In 2015 Bylsma, on behalf of WellStar, sent OneCoin's Kari Wahlroos a series of "ridiculous claims and demands".
At the time WellStar Founder and CEO Christian Weisner claimed Wahlroos' involvement in OneCoin was "criminal behavior".
What with OneCoin easily being the largest Ponzi points scheme in operation today, one can only wonder if the irony of Bylsma heading up a similar scheme two years later struck home.
In the meantime, stay tuned for a full review of WeROn once compensation plan documentation is made available.