Liberty League sites defaced by Pakistani hackers
It's been a rough week for some of the Australian Liberty League associates.
It started with a curious email from Rachel Oliver.
Hi Team,

Sending out this message to request that anyone who is a member of Six Figure Chicks to please respond to this message as I would like to be in communication with you.

Many thanks,

Rachel Oliver
Just hours after this email last was sent Thursday morning, all the sites of the top Australian associates went down. They stayed offline for 24 hours and were brought back up again on Friday afternoon.
Hilariously their pre-paid television advertising campaigns were still running during this outage.
Then sometime this morning hackers from Pakistan have mass-defaced nearly all of the top associates sites with the following message: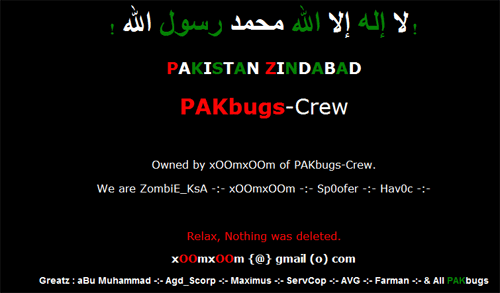 Currently affected are:
Six Figure Chicks (sixfigurechicks.com)
Rachel Oliver's UXL & 'Next Big Boom Biz' (uxl.com.au & nextbigboombiz.com)
Yonika and Paul Mantel's 'Five Star Online Business' (fivestaronlinebusiness.com)
It is not known if the earlier outage a few days ago is related to this recent attack.
Update: Sometime in the last hour (9:30am-10:30am) the sites have been restored.