Liberty League bans advertising income potential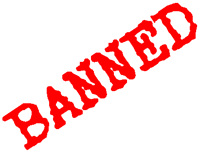 In a recent communication to its associates during a Summit Advisor Mastermind call, Liberty League has banned the use of dollar amounts and the word 'potential' in marketing.
The ban comes from the internal compliance department and covers online, offline and verbal advertising.
Associates are no longer allowed to advertise specific dollar amounts (ie. EARN $500,000 in your first year OMG!), or use the word potential (ie. earn a potential $100,000 CEO income in your first month!) to represent incomes.
No official reason has been made public (as far as I know) as to why after eight years of operating in the US and two in Australia Liberty League have decided to implement the ban.
I can only speculate it's got something to do with advertising complaints as various publishers pull the plug on Liberty League advertisers. If 85% of associates are making less then $35,000 a year then it's hardly accurate for associates to advertise high blanket amounts of income as the norm.
Currently in Australia Liberty League ads are not accepted by
Seek or
Craigslist (do not allow business opportunities)
Ebay (do not allow 'marketing or pyramid programs' or 'listing no item')
Facebook (see LibertyLeagueLife quote below from associate dated 29/07/2009)
They explained that after visiting my website, that they don't condole 'this' style of business. Another reason was '..because my website doesn't SPECIFY what it is we are offering…'
Seek (see LibertyLeagueLife quote blow from associate dated March 17, 2009)
I have just been advised that SEEK.COM are no longer listing home based business opportunities on their website. They have been tracking these over the last 12 months and are not happy that many people are not listing in the correct categories.
Of course this doesn't stop associates trying to list ads on these networks. Liberty League themselves offer advertising copy to market both home business style ads as well as more "job looking" (sales marketing director etc.), which have less of a chance of being pulled but due to their nature are more deceptive.
Currently the main players in the Australian Liberty League market all have websites that use the word 'potential' to represent incomes.
Sixfigurechicks.com states that "Therefore your annual income can potentially become your monthly income." on their 'opportunity' page.
In addition to this the very name 'Six Figure Chicks' seems to contravene the new directive. If SixFigureChicks isn't putting a dollar value on potential income then I don't know what is.
Rachel Oliver's UXL.com.au states on her FAQ page;
What is a realistic first year income?

Your first year potential is massive given you do EXACTLY what I say and follow the system.
Note UXL.com.au also breaks section 8.2 of Liberty League's compliance code which states "It is prohibited to use the term "no selling." The Company is in the direct selling business."
UXL.com.au clearly advertises "No Cold Calling or Selling" on its homepage.
Cassandra Rigbye's secretofsuccessbiz.com states in the FAQ section;
The difference here is this business has high retail profits which has the potential to cover your expenses and still have profit left over.
Yonika and Paul Mantel's fivestaronlinebusiness.com also appears to breach both the 'potential' and 'no selling' compliance codes;
We are currently looking for individuals who want to realise a 6 figure earning potential within 12 months.

You do not need any prior experience or to do any direct selling.
Sue and Jerry Smart's homebiztopearner.com is probably the most blatant in breaching the codes;
Your earning potential is huge if you're determined to follow the business model and fill you bank account with as many dollars as possible.
Understandably given the directive has just been issued I imagine there's an amnesty period to for associates to comply. It is still interesting to note though that all the websites appear to use this now banned technique to market Liberty League.
Earlier this week we saw the departure of two US top income earners, Michael Hamburger and Rhonda and Brian Swan.
Whilst publicly they have both stated they left Liberty League to join Lifepath Unlimited, BehindMLM reader John Galt alleges that
Michael Hamburger, Rhonda Swan and Brian Swan did not quit Liberty League. They were terminated for multiple compliance violations.
Now I haven't been able to verify this claim, can we expect to see more high profile departures as Liberty League tightens its grip on its associates?
Note: All quotes were verified August 14th, 2009 but due to the dynamic nature of websites may not be accurate if accessed in the future.