US authorities hunting Ormeus Global's John Barksdale

The SEC is hunting down John Barksdale to serve him a copy of their $124 million civil lawsuit.
In addition to the SEC's civil action, Barksdale (right) has been indicted on Ormeus Global related charges.
A March 8th press-release issued by the DOJ states
JOHN ALBERT LOAR BARKSDALE was arrested abroad on conspiracy, securities fraud, and wire fraud charges.
An April 18th SEC filing however has introduced uncertainty as to Barksdale's current status.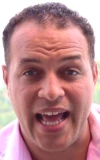 It was assumed that following his claimed arrest in Thailand, Barksdale (right) would remain in custody pending extradition to the US.
Here's the SEC on their efforts to effect service on Barksdale;
As part of its efforts to determine an address at which to serve Mr. Barksdale, the Commission has retained local counsel to investigate his whereabouts, and is prepared to attempt service of process.

Because publicly disclosing information regarding Mr. Barksdale's possible whereabouts could adversely affect law enforcement interests, the Commission respectfully requests that all documents related to the service of process on Mr. Barksdale be filed under seal.
The SEC's use of local counsel to locate Barksdale and effect service suggests he's not in custody. Otherwise surely all that is required would be a trip to the local prison?
The SEC's April 18th motion sought to adjourn a previously scheduled April 25th status conference. As above, the filing also seeks permission to file documents pertaining to Barksdale's service under seal.
The court granted both requests on April 19th.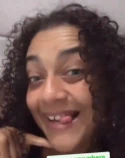 Service of Barksdale's sister, Jonatina (right), is also detailed in the SEC's filing.
Jonatina L. Barksdale is believed to reside in Thailand. She has not been criminally charged.
The SEC emailed Jonatina copies of case relevant documents on March 30th. At the time the SEC requested a physical address.
On April 14, 2022, Ms. Barksdale responded, indicating that the Commission's email had been directed to her spam folder and that she would seek counsel and respond to the Commission.
While the SEC awaits further communication from Jonatina, the regulator states it also " plans to seek assistance through diplomatic channels.
The court's April 19th order gives the SEC until June 17th to effect service, failing which the regulator will provide a status update.
Any further filings with respect to John Barksdale will be made under seal. Any filings pertaining to service on Jonatina should be public.
I'll continue to monitor the docket for updates.
Update 17th July 2022 – On June 17th the SEC requested permission to serve Jonatina Barksdale via email.
The SEC's motion was granted on June 28th. On July 1st the SEC confirmed service of Jonatina via email.
No updates on John Barksdale's criminal case docket.
Update 1st September 2022 – John Barksdale, still wanted by US authorities, has turned up in Dubai.
In August 2022, the SEC filed for a Certificate of Default against both Barksdale defendants.